By: Gaby White
As the years have gone by, Lincolnshire has become a fantastic place to explore and take part in events and exhibitions. From agricultural shows to the famous Lincoln Christmas market, 2019 is set to be a big one for fun and discovery!
February
#LoveLincoln Trail
9th – 17th February
Celebrate Valentines Day 2019 on the #LoveLincoln trail. Spot the five hearts dotted across Lincoln and snap some selfies with your favourite people.
March
Museum of the Moon
2nd March – 28th April, 5 – 6pm
The Collection is celebrating 50 years since man walked on the moon, showcasing an impressive installation from UK artist Luke Jerram. The large lunar sculpture will be accompanied by sounds from BAFTA and Ivor Novello award winning composer Dan Jones.
Discover Lincolnshire Weekend 2019
30th – 31st March
Make the most of everything Lincolnshire has to offer! Venues and attractions across Lincoln and the surrounding countryside will be free for visitors. Keep an eye on Visit Lincoln's website for details of confirmed events.

April
Countryside Lincs
14th April, 10am – 4pm
Lincolnshire Showground will transform into a fun-packed hub of all things food and farming during the Easter holidays. Explore all seven zones plus shows in the main ring with friends and family.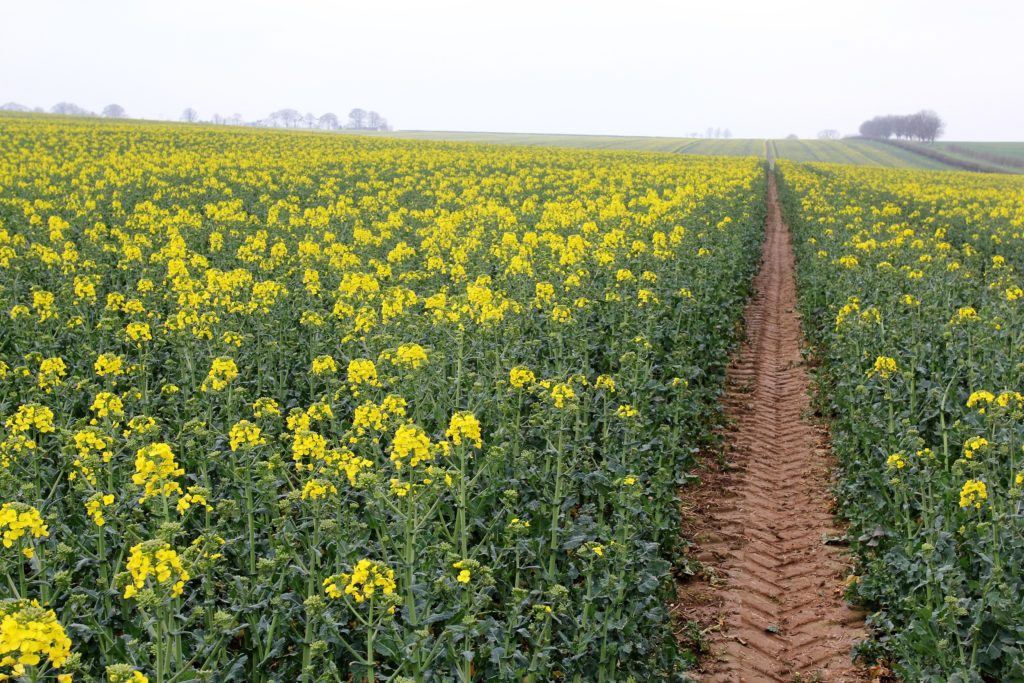 May
Spark! Engineering Festival
3rd – 5th May, 10am – 4pm
Lincolnshire's engineering heritage will be on display in all its glory at Lincoln Cathedral. Take part in activities, meet engineers and technologists and learn about career and study opportunities in and around Lincoln – perfect for tech enthusiasts.
Lincoln Fashion Week
10th – 17th May
Eight days of fashion, photography and design await style lovers and shopping fanatics. To mark 200 years since the birth of Queen Victoria, Lincoln Fashion Week 2019 will carry a Victorian theme.
Lincoln Grand Prix Festival of Cycling
11th – 12th May
Three exciting cycling events will be hosted across Lincoln's cobbled Cathedral Quarter for the 64th Lincoln Grand Prix. Pitch up in Burton Village, the Bailgate, Long Leys Road, Michaelgate or Saxilby Road for the best views.
Inflatable Colour Dash
11th May, 9.30am – 1pm
Take part in the ever-popular Inflatable Colour Dash at Lincolnshire Showground to support St Barnabas Hospice – and get coated in colourful paint. This year will also feature the Colour Village, which will be packed with street food, live DJs and family-friendly activities.
June
Lincoln Bike Fest
9th June, 10am – 5pm
Bike fanatics will be flocking to the Brayford waterfront in Lincoln this summer to take a look at bikes old and new at the Lincoln Bike Fest. Live music and shows will take place throughout the day.
Lincolnshire Show
19th – 20th June
Lincolnshire Show is one of the most popular events in the county. Businesses of all types flock to the fields of the Lincolnshire Showground, showcasing delicious local produce, entertainment and much, much more. It really is a celebration of all things rural Lincolnshire!
July
Newark Book Festival
12th – 14th July, all day
Newark Book Festival is back for 2019, bringing more authors and workshops to Newark than ever before. This year's theme, Home and Away, will be brought to life with tales from Newark and beyond circus and carnival themed entertainment at Newark Castle, seaside fun, plus The Greatest Show in the centre of Newark to launch the festival. Award-winning author of Chocolat, Joanne Harris, will headline the show.
Dinosaur Encounter
20th July – 3rd September, 10am – 4pm
Take a trip back in time – and to The Collection in Lincoln – to discover a world where dinosaurs ruled. From fossil replicas to a full size T-Rex, the exhibition from London's Natural History Museum is sure to be a hit with visitors.
August
Revesby Country Fair
4th August
Revesby Country Fair has grown immensely over the last 15 years. Expect more than 220 trade stands from across Lincolnshire, offering a range of homeware, furniture and crafts. Floral demonstrations will be back again this year, plus lots of interactive stands and amazing attractions.
Lincoln 1940s Weekend
10th – 11th August, 10am – 5pm
Vintage and antiques markets, live music and food and drink will fill Lincoln's Cathedral Quarter to celebrate the 1940s. Expect elaborate costumes and a memorial flypast to remember!
Asylum Steampunk Festival
23rd – 26th August
Expect the Bailgate area of Lincoln to be teeming with goggle-wearing Steampunk enthusiasts as the ever-popular Victorian Steampunk Society's annual festival returns for the 11th year.
October
V&A Exhibition
1st October – 31st January 2020
The Collection will host a major art exhibition (in collaboration with the V&A Museum in London, no less) to mark the 200th anniversary of the birth of Queen Victoria and Prince Albert.
Lincoln Sausage Festival
12th October, 10am – 5pm
From steampunks to sausages, Lincoln's Cathedral Quarter is never a dull sight. The famous Lincolnshire sausage will be back with a bang in 2019! Live cooking demos and local produce will be out in force, offering something for everyone.
Frequency Festival of Digital Culture 2019
24th – 27th October
Local, national and international creatives will gather for a four-day celebration of digital culture. Lincoln Cathedral will be home to thought provoking exhibitions of innovative works, live performances and much more.
December
Lincoln Christmas Market
5th – 8th December
It isn't Christmas without the annual Lincoln Christmas Market. Walk through the walls of Lincoln Castle, take a seat amongst the mulled wine bars and sample some local produce at one of the best Christmas markets in the UK!