There are loads of major events in 2018 that should be on the calendar of every person and business in Lincolnshire. So let's take you through what's on….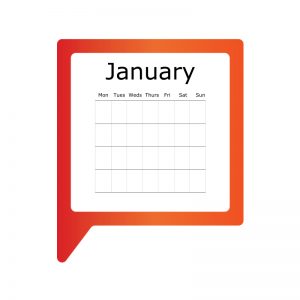 LAMMA (17th & 18th January)
This event is in Lincolnshire every other year, and in 2018 it's the turn of Peterborough to host. That won't stop farmers, retailers and manufacturers from Lincolnshire making the journey down the A1 to see the 850 exhibitors at the East of England Showground. LAMMA is an agricultural machinery show first and foremost and it's a major event in the agribusiness calendar.
For one weekend only, some of the county's best loved landmarks and tourist attractions open their doors for free (or almost free). The attractions, including Lincoln Cathedral, will also be hosting special activities.
Having become one of the most striking landmarks on the Lincoln skyline, the IBCC's memorial spire is designed to resemble the wing of a Lancaster Bomber. The centre recognises the achievements of the airmen who served at Bomber Command during World War Two. The centre includes a peace garden memorial wall and an exhibition centre which tells the story of the bomber boys. After nine years of fundraising, the opening of the centre is a major achievement.
2018 marks the centenary of the RAF; easily the most influential organisation to be based in Lincolnshire. With an aviation heritage that predates the Royal Air Force, four RAF stations, the former home of Bomber Command and the Dambusters, it's no wonder Lincolnshire is known as Bomber County. That all means the RAF's 100th anniversary is a major event in Lincolnshire and it's something that most yellow bellies are extremely proud of – so proud, there are multiple events being held to celebrate it.
Older than the RAF itself, RAF Scampton will be recreated as it was in 1917 when it was a Royal Flying Corps airfield during World War One. Exhibited inside the station's Dambusters hangar, it'll feature part of an RFC airfield, three replica aircraft and more. On top of that, The Collection in Lincoln will be hosting it's own exhibition focusing on the threat posed by German airships which led Britain to create the RAF. An original Victoria Cross belonging to the man who shot down the first German airship over Britain will be on display, along with a five metre long replica zeppelin.
Not as established as other events in the city, but Lincoln Fashion Week is building momentum thanks to the organisation by Lincoln BIG and the backing of some of the city's biggest retailers. With catwalks and fashion shows in High Street, Waterside Shopping Centre and St Mark's Shopping Centre, it's impossible to miss. A favourite feature is the chance for members of the public to become models, with some people having battled cancer and chemotherapy to stand proudly on the catwalk.
63 years since the first Lincoln Grand Prix cycle race through the city, the Grand Prix has grown to become a fully fledged festival. The Grand Prix is a chance to see some of the country's best cyclists racing through the city's historic streets, but the sportive is one of the most popular with hundreds of amateur cyclists taking part. This event seems to get bigger every year and it's gaining more and more attention from the media.
This is probably the biggest event for the county. Not just an agricultural show, the Lincolnshire Show is a chance for just about any business to show off their stuff, whether it's food, machinery, cars, publishing or accounting – this massive event needs to be on any organisation's calendar as a chance to exhibit or to network.
The amount of time and effort that goes into the costumes at Woodhall Spa's 1940s festival makes it something very special. Not only is Woodhall a beautiful village, but for one weekend each year the Edwardian resort is transformed into an idealised vision of 1940s charm. Everything at the 1940s weekend is beautiful and vintage; whether it's cars, fashion, hairstyles, music, food… you name it.
A celebration of books, authors and words, Newark Book Festival is a lovely event which takes over the whole town of Newark. There's something for all ages and plenty to fire your imagination. It's also gained quite an international reputation as well, so this year's event should be something special.
Lincolnshire's doing really well at attracting big names at the moment with Elton John, Jess Glynn and Billy Idol having all performed in recent years, and now it's the turn of the world's biggest girl band to take to the stage at the Lincolnshire Showground.
The biggest and longest running Steampunk festival in the world returns for its 10th year in Lincoln. This involves people making and wearing costumes that make the city look like a Victorian vision of the future. Is it weird? Yeah, but it's also good fun. Cosplay is proving very popular around the world and this is a unique event which taps into that culture – and it's undeniably impressive. Whether you're dressing up or just people watching, it's a fun weekend with thousands of people coming to the city in fantastic costumes that suit the city to a tee.
A major event at Burghley House near Stamford will will see around 160,000 people turn out to see 80 of the world's top equestrian sportsmen and women. It also gives the Lincolnshire Show a run for it's money with more than 600 exhibitors on site.
This has become a bit of a favourite in the city of Lincoln. While it's essentially a market for the county's pork producers inside Lincoln Castle, it's also a great opportunity for any other food producers making things that can go alongside sausages – so, bread, potatoes, condiments… you get the idea. Just watch out for the mascot!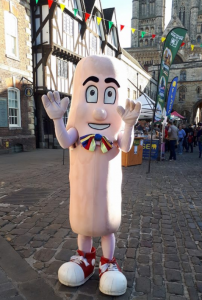 Lincoln's annual Christmas Market is a big deal. It draws in tens of thousands of people and it's organised like a military operation. 2017's market was cut short because of a very light dusting of snow but hope remains for this coming year!