The coronavirus pandemic has been a strange and challenging time for many companies, and it's been a big test for us.
As a PR and digital marketing agency, we work with a wide range of clients to help them reach customers, build their reputations and drive sales. But during the first coronavirus lockdown, our work took on a new level of importance.
From communicating with customers in response to rapidly changing plans, to making the most of lockdown by improving websites and planning long-term projects, we've been busy.
In this article, we explain some of the work we've done across our services for some of our clients during the 2020 coronavirus lockdown.
It's said that you don't truly know someone until you see them in a crisis, and I hope you'll agree that we've risen to the occasion.
Duncan & Toplis
As an award-winning chartered accountancy and business advice practice in the East Midlands, Duncan & Toplis has a strong reputation across the East Midlands and UK.
We have worked with Duncan & Toplis since 2017, helping the organisation to raise the profile of the business and its sector specialisms so we know the company really well.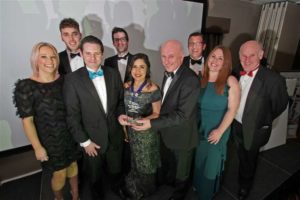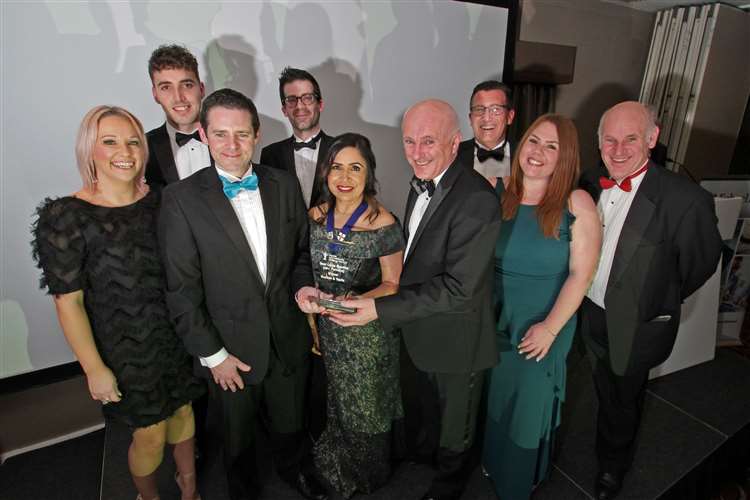 During lockdown, we worked with the client's in-house marketing team to quickly adapt our strategy in response to the crisis.
Our new approach needed to position Duncan & Toplis as a trusted friend to its clients during these difficult times. Part of this meant ensuring the company's marketing and communications was as engaging and useful as possible for the clients it serves, showcasing Duncan & Toplis' expertise by giving help, support and guidance.
We worked with their in-house marketing team to create a new section of their website; the COVID-19 Knowledgebase.
New content for this section was created daily, supported by frequent email newsletters and social media content to keep Duncan & Toplis' clients, subscribers and followers informed of all the support available to them, as well as the latest new rules and restrictions and other financial matters which they needed to be aware of.
Through their paid media channels, we targeted this content to businesses in the East Midlands.
This was then complemented with articles, columns and press releases, prepared for target media.
Thanks to our joined up approach and our coordination with Duncan & Toplis' marketing team, the company's website recorded its busiest months ever.
The COVID-19 Knowledgebase content was viewed 106,000 times between March and July, our coronavirus email updates have been read 315,000 times and 130 articles featuring Duncan & Toplis were secured in the press.
We're proud of having directly helped our client to engage with businesses at a very difficult time – and the feedback they received was fantastic.
One Lincolnshire business leader wrote: "The information you've offered during this period is first rate, extremely professional and greatly appreciated. Whilst we are not clients currently, on this evidence we may well be shortly."
Between March and August, inbound new business increased 278% compared to the same period in 2019.
As well as helping to raise the profile and reputation of Duncan & Toplis, our work helped the company to support thousands of businesses through the pandemic in new ways, supporting its wider objective of being a trusted partner to many.
Minster Group
As a civil engineering firm which builds and repairs important national infrastructure, including roads and runways for the RAF, Minster Group worked throughout lockdown as key workers.
Unfortunately, at the beginning of lockdown, the company found itself on the receiving end of some negative comments – online and on the roads – for continuing its essential work.
Upon learning this, we devised a plan to protect the company's reputation during this time. 
We published content on the company's website setting out a concise statement explaining the work they would be doing, why it should be carried out during lockdown and how this was within the lockdown rules.
We made it clear that Minster's teams are categorised as key workers, we set out the measures that would be in place to protect team members and those they work with and we expressed the company's support for other key workers across the country.
This content was then shared and pinned on the company's social media channels to make the company's position clear and to counter any potential negativity before it had a chance to build. It also meant employees could direct people to the statement on the website when faced with criticism in person, meaning they could avoid confrontations and respond appropriately with the full facts.
While many construction projects were paused, we changed our focus from PR to SEO and sales marketing to help the company win work more directly.
With lockdown generally putting the outside world on hold, we put our time to good use by optimising Minster's website to improve the visitor experience and to improve search engine rankings.
We also supported the company by producing new marketing literature for new business proposals, alongside the design studio SOKA Studio.
With excellent feedback from these documents which helped to communicate the value of Minster's services, we were delighted to help the company win new work at this difficult time.
Through this work, we were able to help Minster secure new contracts, we protected their reputation and we've put them in a great position to capitalise on the future economic recovery.
Beaumond House
Beaumond House Community Hospice in Newark was facing a £300,000 shortfall as a result of coronavirus.
The charity had launched an emergency appeal in order to continue its work, and we supported them pro-bono to help them raise awareness and raise funds during lockdown.
At the time, the national news had just begun to focus on the problems facing care homes, with problems regarding PPE and a number of confirmed cases and deaths of residents at care homes across the country. Fortunately, Beaumond House residents were safe thanks to the steps taken by the charity.
We helped Beaumond House to raise awareness by sparing no time in creating a press release which set out the extent of the problems they faced while highlighting the need to raise money urgently.
We managed to secure coverage in some of the region's most read publications.
The PharmPet Co
Supporting the launch of a business is always an exciting and interesting time, but supporting the launch of a business during a pandemic was a unique challenge.
Our team was fortunate enough to be brought on board several months before The PharmPet Co, an online veterinary pharmacy and pet supplies store, launched its website.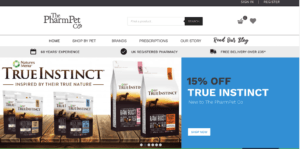 Unfortunately, the timing of the launch coincided with the beginning of lockdown in the UK, and there was a lot of speculation and concern across businesses and government about the state of the economy in the coming weeks, months and even years. However, in coordination with the client, we moved forward with optimism as the website took shape and launch day arrived.
Through PR and digital marketing, we worked with the client to prepare their business for launch.
We created website content which would appeal to visitors and attract new audiences, communicated important information about how the pandemic would affect service, orchestrated a PPC (Pay-Per-Click) marketing campaign and managed the company's social media accounts.
We launched the website with a press release circulated to target media, which made the most of the public's appetite for good news stories at a difficult time.
Since their launch, we've supported The PharmPet Co with search and social media advertising, blogs which provide useful advice for pet owners and social media content to build a loyal following which encourages people to purchase their pet medications and supplies from this exciting new service.
"We have been working with Carrington since October 2019 and they have been an amazing partner from minute one. Their ability to be flexible and also offer a new perspective has been brilliant for us whilst we have been setting ourselves up. Rob, Harriet and Gaby are fantastic to work with, they approach every task with professionalism and genuinely care about the outcome of everything that we do, delivering great results for us" – Phil Younger, The PharmPet Co.
Doddington Hall & Gardens
We've worked with Doddington Hall to promote important seasonal events including Christmas and Halloween and, in Spring, we were gearing up for the launch of their key summer event, Sculpture at Doddington.
But as the UK was locked down, this threw a lot into question and so we adapted our PR work to reflect the huge changes that would be happening at Doddington Hall & Gardens.
We helped to publicise Doddington's newly established food delivery service to support the most vulnerable in the community and we secured media coverage which drew visitors to Doddington's social media channels where 'virtual guided tours' were being hosted.
When outside attractions were allowed to reopen, we promoted Doddington's gardens as a safe and welcoming space where social distancing was easy and where high risk groups could tour the gardens at designated quieter hours.
While much of our plans for promoting Sculpture at Doddington had to be put on hold, we were able to quickly press on and adapt our plans as soon as it was confirmed that the exhibition could go ahead.
In a very short timeframe, press releases were sent, interviews were arranged and a launch night was planned, enabling Doddington to secure widespread media coverage and helping to make the exhibition a major success.
Revesby Estate
For centuries, Revesby Estate has played a key role at the centre of a thriving rural community; a role which took on renewed importance during lockdown.
We helped the estate in its vital supportive role in the community, helping to rally community spirit, support vulnerable residents and maintain strong neighbourly relationships despite social distancing. 
We helped Revesby Estate organise competitions, arrange and publicise activities on the estate between tenants, and host fundraising activities for the NHS. We also helped the estate raise money through the sale of its Woodsure accredited logs, with £5 from every sale going to support the NHS.

Lincoln College
At the beginning of lockdown, Lincoln College had to close its doors to all but the children of key workers and there were many steps and procedures which had to be followed in order to care for these young people safely.
We were able to support the college by creating new COVID-19 related landing pages on their website. These pages gave appropriate information and guidance and some also had to function as self-declaration forms for students and parents/guardians to complete.
With demands on the education industry changing each day, we remained flexible in supporting the college with their marketing requirements 
We changed our approach on social media and paid marketing campaigns to suit the dramatically changing need of the client and public attitudes and expectations. We also adapted as some courses became unavailable due to the pandemic, while other courses were created.
Most recently, as education was able to start re-opening to more students, we updated the appropriate COVID-19 landing pages and marketing materials.
This additional support will continue as long as the college requires our assistance during this difficult time and we're proud of the support we're giving to this important institution.