This month we've been lucky enough to attend #CommsCon18: The inaugural convention for the communications and PR industry from Cision.
In this series of posts, we're putting together our notes from an incredible panel from industry leaders on how to respond in a communications crisis – including one of the biggest stories of the year; when KFC ran out of chicken.
Click here to read:
Closing the panel, was Ed O'Brien, MD of Teneo Blue Rubicon who introduced the audience to the three demons that emerge in every crisis.
Ed O'Brien – Beware of the crisis demons
"Shouldn't a crisis always just be fine?", asked Ed as he took to the stage. Crisis communications strategies can be prepared, responses can be templated, the chain of command is clear and the plan is set out, yet "a certain pressure and adrenaline can make the gates of hell break open and the demons within steer us toward bad decision making".
In Ed's view, everyone is haunted by on particular demon.
The tyrant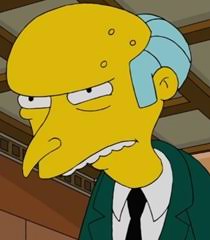 The tyrant is a demon who says everyone involved in a crisis is stupid. "Don't trust anyone", they say "even your immediate team". Instead, everything has to go through them and no-one else can be allowed to know what's going on.
This demon causes people to filter everything in a crisis through just one person and, as Ed explains, this slows everything to a crawl. It makes everything centralised and, in a big organisation, it can make the company tone deaf to everything that's going on around them.
The fear monger
The fear monger says "for God's sake, don't do anything! And don't tell the boss how bad it is."
This demon means people are playing down the situation, leaving it all to emerge later. It also allows the outside world to set the agenda while the company stays quiet. This can let rumour and inaccuracies run wild and it means the company loses all control over the crisis.
The lunatic
The lunatic says "Forget the plan, it doesn't apply!" Ed explains that while every plan will need to be adapted for a given situation and there may be some improvisation, throwing the plan out of the window means you're making all your decisions in the midst of a crisis when "everyone is stupid". Ed's advice for slaying this demon is to make all your plans in peacetime, not at the height of a crisis when things get disjointed, lost, forgotten or overlooked.
Generally, Ed's advice for slaying demons is to plan, stress test and come up with a strategy in peacetime, "because adrenaline feeds the demons". He recommends de-intensifying the situation, calming people down and helping them to think more clearly.
His last piece of advice is to know which demon you are – Ed is a self confessed fear monger. Gaby thinks she's a tyrant, we think Rob is a fear monger and I reckon I'm a lunatic. Logically, that must mean we're a great team!
Is "sorry" really so bad?
Ed's was the final story in the Crisis Comms masterclass at #CommsCon18 but in the following Q&A, the three were all asked a question to which they all gave an interesting answer. "When is it best to say sorry?"
In short, the three of them agreed that although people get scared of saying sorry because of some vague notion that it's an admission of guilt, saying "sorry" is a good thing to do in a crisis when you might have to 'fess up.
Ed's advice on this is "Don't let sorry get beaten out of you by the media. Take the hit early and apologise when you sense you might have to."
Jenny's tip is: "Calm down about not saying sorry. Don't retreat behind the legalise, corporate facade. Be true to your company's voice." She recounted a conversation with a legal expert at KFC who told her that it's fine to say sorry to a friend who's cat has died – it doesn't mean that you killed the cat.
And Fergus said: "Concern, compassion and care are important things to show. You have to be emotionally intelligent in your response"
Thanks to the organisers and every one of the speakers at #CommsCon18 and thanks to Ed O'Brien, Jenny Packwood and Fergus Campbell for all the food for thought they've delivered in their crisis comms masterclass!
Legal Notice "The Simpsons" TM and (C) (or copyright) Fox and its related companies. All rights reserved. Any reproduction, duplication, or distribution in any form is expressly prohibited.
Disclaimer This web site, its operators, and any content contained on this site relating to "The Simpsons" are not authorised by Fox.