Imagine it's a sleepy Sunday morning and your phone rings: The person who looks after the phones over the weekend calls to say that a journalist from a national newspaper has been in touch.
The hairs on your neck stand on end as they explain that the newspaper is running a story about your business the next day and they'd like your reaction.
As a business owner, you know how valuable media coverage can be, with millions of your target customers likely to read this paper. However, you also know that negative coverage could be a hammer blow to your reputation and to your revenue.
Unfortunately, you hadn't prepared for anything like this and, put on the spot, your phone handler didn't know what to do. They didn't take the name of the caller or their contact details and they aren't even sure which newspaper it was. You know that matter was something which could be embarrassing if it was not communicated delicately.
Making matters worse, your colleague confesses that they weren't shy in telling the reporter exactly what they thought on the matter. On top of this, they might have given them the impression that they were someone quite senior.
Yes, this is a nightmare scenario, but it's one which could easily happen for a huge number of companies.
An unfolding crisis
If we follow this through to what would happen next, things would become very tricky.
Wanting to limit the damage this could cause, you'd spend hours trying to identify the journalist and get back in contact with them… and before you ask, you can't just check your business' call history and call back because many journalists use withheld numbers.
Let's say you finally do get through to the right person, you then have to plead with them to ignore what your employee said, insisting that you are the only person who can speak on behalf of the company. After a while, they reluctantly agree, asking you to give your response instead, urgently.
Put on the spot, blood pumping in your ears, you swallow hard and do your best to give them a delicately phrased, sensitive and well considered response which addresses their initial enquiry and also any other details your loose-lipped colleague let slip.
A few awkward questions get fired back at you, picking holes in your statement – and of course there are holes; you've not prepared for any of this.
You might be a confident public speaker but you feel defensive and adrenaline is coursing through your veins. As a result, a few things don't come out as well as you'd like and you forget to say everything you wanted to.
When you're done, the journalist thanks you and you put down the phone. You sink into your chair and spend the night dreading what might be printed the next day – and sure enough, it's not pretty…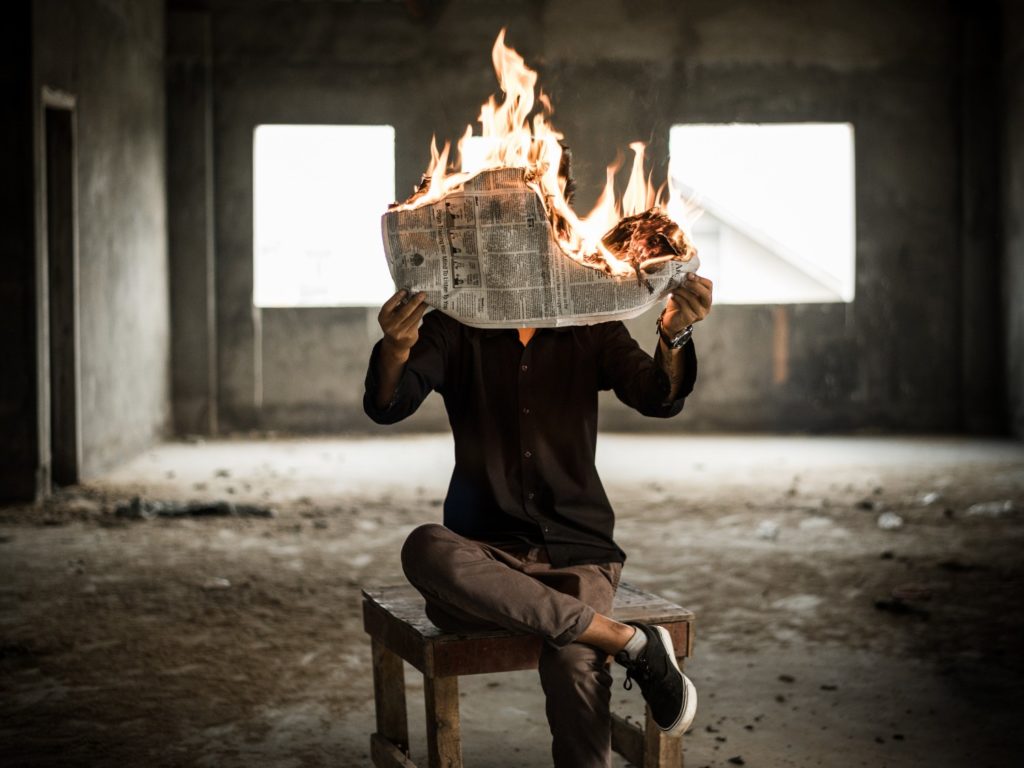 First, you see the newspaper in question and it's as bad as you feared. Next, a flurry of online news articles pop up, some in media you know and respect and some you've never heard of. Your social media is going crazy and your stakeholders are demanding answers. And then the next day sees even more newspapers and websites getting in on the story and it all begins again.
Feeling helpless, you put out a statement on your social media which says what you wanted to say a bit more sensitively and clearly…. But, either no-one takes any notice of it, or it seems to give journalists an excuse to keep running new versions of the story, keeping you in the headlines. One thing your post does achieve however, is in creating a focal point for people on social media to say horrible things about you and your business… and even these comments are being repeated by the media!
What is crisis communications?
Truly, responding to a media crisis like this is one of the most challenging and nerve wracking moments a business can face. But although they can't be avoided altogether, they can be made easier and more likely to be diffused.
The trick is to expect that something like this might happen and plan your actions in advance, ensuring that media requests are handled properly and that you can respond appropriately, quickly.
We're all prone to making bad decisions when we're rushed and stressed. This is why we create our plans and prepare our responses with cool heads, taking time to consider every element with care.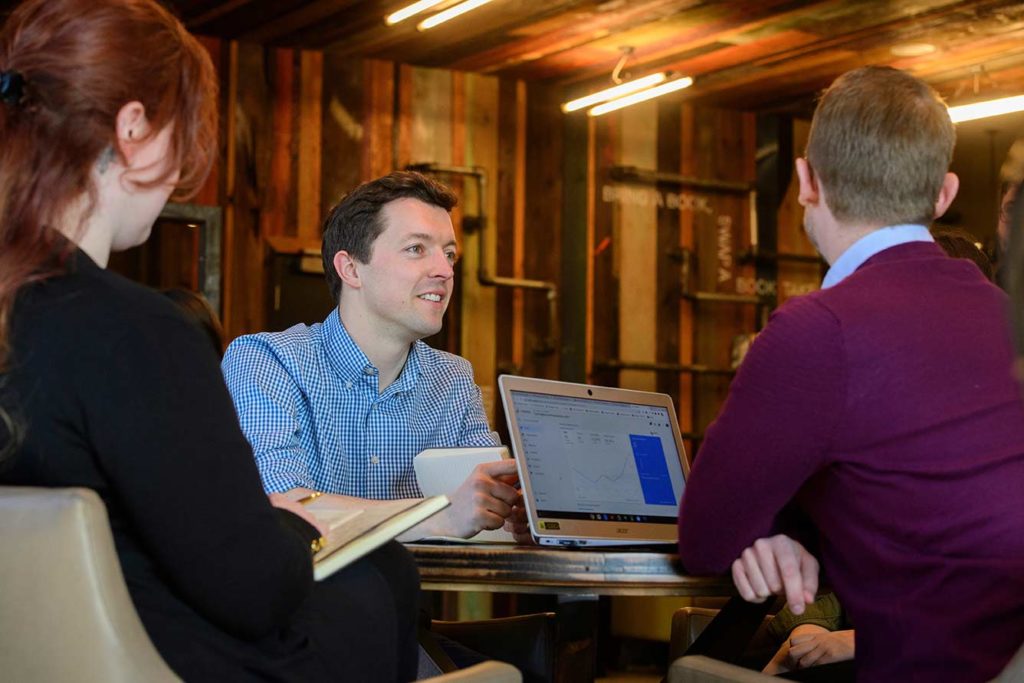 When we make a crisis comms strategy, we're essentially setting out a plan which means that every element of this nightmare scenario never happens.
First, we set out a clear set of instructions to explain what team members should do if/when a journalist contacts them. This would include, among other things, taking down a note of the contact details of the journalist and passing these on to the correct people. Crucially, it would also inform team members not to say anything which could be construed as a response or to give a journalist any new information which they may not already have. We don't want to make people who answer the phones or emails to carry extra responsibility, instead, we want them to know how they can pass on a request simply and effectively, so they don't have to worry about it.
Second, we create a list of people within the organisation – as well as ourselves – who would constitute what we call a 'crisis communications team'. This is a small group of people who should be made aware of an urgent media enquiry at any time and who are authorised to make decisions on how to respond. Together these people decide the right way to respond in a crisis. But – crucially – we do our best to ensure the team is off to a running start.
The next step is to identify the full range of crises which might arise. When making these, we need honesty and we need to be thorough to ensure we identify every type of incident or scenario which might need a quick response. We identify everything from unfortunate workplace accidents to rumours and allegations of wrongdoing.
To prepare for each of these, we then create template responses for each scenario which can be adapted quickly to suit a variety of situations. Each template might include a series of steps which could be taken depending on the severity of the crisis and the nature of the media request. Or, they might be simple, easy to share press statements which can be given directly to journalists, shared as press releases or posted to social media and other platforms.
The whole idea is to take the steps now to make things easier when a crisis hits.
No longer a nightmare
Now, let's turn to our scenario and imagine that this time, you have a crisis comms strategy in place.
Imagine it's a sleepy Sunday morning and your phone rings: The person who looks after the phones for your business over the weekend calls to say that a journalist from a national newspaper has been in touch.
The employee gives you the name and contact details of the journalist and a brief description of the nature of their enquiry. They explain that they told the journalist someone would be in touch and they didn't give them any other information.
Recognising the importance of the request, you contact your crisis comms team and explain what you've learned. The PR manager on your team then contacts the journalist to find out more about their request, including any and all points that would need to be addressed and noting their deadline. They tell the journalist when and how they can expect a response and then they feed this information back to you and the other crisis comms team members. Together, you decide which template response is most suitable and your PR adapts this to suit the exact situation. Then, you and the other team members sign it off together.
If your plan is to respond with a written statement, this is then given to the journalist before their deadline, ensuring that you have given an appropriate, calm and considered response which might – if you're lucky – diffuse the situation completely. Or – if you're really lucky – it might make the journalist see your side of the story and decide it's not worth them reporting at all.
Phew!
If you'd like help in creating and maintaining a crisis communications strategy for your business, or if you'd like other help and advice in PR and digital marketing, get in touch!