With almost the whole country in lockdown and staying at home, millions of us have begun using a wide range of new social media apps and platforms to stay in touch.
With the likes of Houseparty and Tik Tok bursting into mainstream usage and well established platforms like Snapchat, WhatsApp, YouTube, Instagram, Facebook and Twitter finding brand new audiences, it's never been more crucial to know what you're doing and stay safe. – And this is especially important when it comes to children.
To help you out, we're putting together some simple guides on how to use each of these platforms while staying safe, protecting your privacy and – most of all – protecting your children.
Here we'll show you how to use Houseparty safely, explaining what it is, how it works and how to protect yourself and your family.
We use many of these in our work managing social media accounts for our clients and in our personal lives so we've based much of this on our own experience. We've also used information and guidance from National Online Safety, which equips school staff, parents and children with the knowledge they need to understand online dangers.
This is mostly written for the benefit of parents, but the advice is just as relevant for all Houseparty users.
What is Houseparty?
Frankly, three weeks ago, most of us had never heard of Houseparty and now everyone seems to be on it.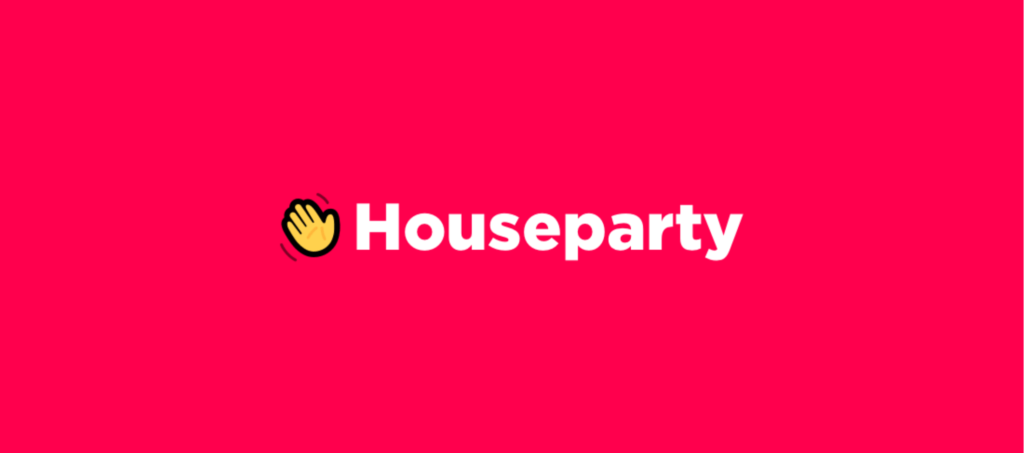 It's fun, it's sociable, it's easy to use and it's ideal for staying in touch with your friends during the coronavirus lockdown… but can also be a little overwhelming. And since you're probably new to it, you probably don't know how to use it safely.
Houseparty is a live streaming app that's described as a face-to-face social network. On houseparty, people can 'drop in' on each other to video chat, leave messages, play games and hang out in groups. The app is available for IoS, Android and macOS.
It was launched in 2016 by a company called Life on Air. Last year, it was acquired by American video game developer and publisher, Epic Games who are best known for Fortnight and Gears of War.
Today, it's the most downloaded app in the UK, with its popularity around the world having exploded since social distancing restrictions were introduced.
It's important to note that children aged under 13 must have a parent's permission to access Houseparty . However, there is no proof of age required to create an account – so, of course, there's nothing really in place to stop younger children from setting up an account.
Each time you open the Houseparty app, you'll be automatically available to be instantly connected to other contacts who are also on the app.
You can add contacts or be added as a contact via saved phone contacts and numbers, usernames and shareable links.
Users can create conversations or 'rooms' of up to eight people at a time and have several rooms open at a time. Users can move from room to room by swiping across the screen. Once in a room, you can chat, play several games including a decent trivia quiz and a drawing game similar to Pictionary.
On the app, you can jump straight into conversations with any of your contacts and they don't have to consent to engaging with you before the live stream begins.
This means that, if you're on the app, any of your contacts can just pop up and start talking to you by default. This can be annoying, and a bit awkward – and there are other risks to be aware of.
Ignore what you read in the papers about hacking
Recently, there was a spate of articles printed in some tabloid newspapers and news websites claiming that people had had their accounts hacked. It was claimed that users were complaining that after they downloaded Houseparty, there had been attempted hacks on other apps they'd installed.
This claim appears to stem largely from a small number of viral tweets from suspicious accounts on Twitter and there is very little evidence to suggest a real problem.
Indeed, Houseparty stated in response to the claims:
"Houseparty is secure. There have been no data breaches and no exposure of customer data or third-party accounts. Immediately upon hearing these false reports, we assembled an internal team who worked alongside external experts to investigate. We determined these claims were not true."

Houseparty CEO & Co-founder, Sima Sistani
In case you're still not sure, you can find out more about this here.
What you should be aware of in Houseparty
'Stranger danger'
One of the first things to be aware of is that users can also enter any 'unlocked' conversations their friends are having, even if they contain people who aren't contacts with themselves.
It means that, if your friend is speaking to their family on Houseparty in an unlocked 'room', you can jump straight in and join them… which is weird.
This is something all users should be aware of and we'll explain how to avoid these situations in the latter section of this post.
There's also an element of risk to this feature which Houseparty calls 'Stranger Danger'. Houseparty does alert users when individuals they may not know enter their chat rooms and they can be booted out of the room by the host.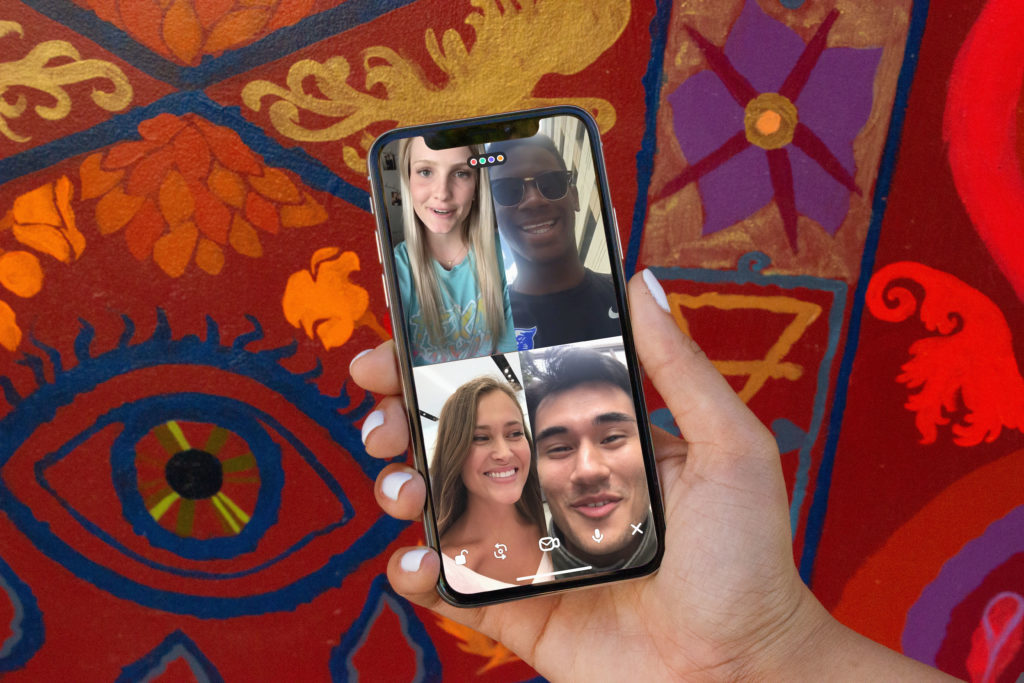 Because of the way the app works there's also a danger of people attempting to deliberately mislead others by using false names or usernames and it is possible to add the wrong person or receive connection requests from people you don't know.
Sexualised material and indecent exposure
Unfortunately, ever since the launch of Chatroulette in 2009, people have used live streaming apps to engage in inappropriate or illegal activities including the sharing of sexualised material and messages.
This is also possible with Houseparty and it can be facilitated by the ability to connect with friends of friends through the app and through users connecting with contacts they don't really know.
There have been reported cases of indecent exposure on Houseparty in the last few years, but it's something that the platform takes seriously, with reported offenders being banned for life.
Content being shared
Houseparty has a 'facemail' feature which lets users share moments from their Houseparty conversation by recording and sharing short snippets of their chats which can be saved into a gallery.
For security, when someone records a snippet, everyone in the room is notified, but there are also other programmes outside of Houseparty which can be used to capture screenshots and recordings without warning. For this reason, users should be aware of risks, making sure they trust everyone in a room and never doing something they'd later regret when in a live chat.
Cyberbullying
Across all social media platforms, cyberbullying is common and it can be beyond any bullying you experienced as a child.
In short, cyberbullying is the use of technology to harass, threaten, embarass or target another person. Group chats can be used to make negative or hurtful comments which can cause harm or offence and children can also be excluded from groups and rooms on the platform which can be upsetting for them.
Data privacy
Houseparty is owned and managed by a reputable company which is trusted with a great deal of personal information, but there is a risk of users voluntarily sharing too much private or personal information through the app.
Children often don't understand the risks of giving out too much information in a live stream or within their profile and they may be less protective than usual.
In a live chat, it's easy to accidentally reveal information such as your address or whereabouts, which school you go to or private information about family members, so care should be taken to limit what is mentioned or shown on video.
In-app purchases
It is possible for a child to spend real money in Houseparty.
This is mainly through the game 'Heads Up!' where one player gives clues to describe a person or object and for the others to guess. Three in-game 'cards' are included for free but additional decks cost money. This creates the potential for children to get carried away and spend a small fortune playing the game.
Top tips for a safer Houseparty
Be aware of the risks
Live streaming is possible across a very wide range of apps so it's important that you are aware of the risks.
National Online Safety recommends that you have regular and honest conversations with your children about the apps they're using and how they are using them. It may also be a good idea to have your child show you how they use Houseparty and how they navigate through the platform so you're aware of how it works.
Lock the room
One of the first and most important skills to learn in Houseparty is the ability to 'lock' rooms. This prevents other contacts and friends of friends from joining a room once all the people you want to speak with are present, essentially making the conversation private.
Locking and unlocking is easy and is represented by a padlock icon.
Another, more thorough method, is to activate 'private mode' in the app settings. This will automatically lock the room so it no longer has to be locked manually.
Check communications
It's important to be aware of who is on your child's friends list and who they are communicating with. Remind your child not to communicate with people they don't know and trust.
If your child ever experiences something on the app which makes them feel uncomfortable, they should tell a trusted adult immediately.
Remind them that if they are ever invited to join a Houseparty room by someone or with someone they don't recognise or know, they should ignore the request.
While it's not possible to find out what has been said or shared in a live chat unless you were in the room with your child, you can see when your child has last communicated with someone and how long they were connected under the 'We Time' feature.
Protect privacy
Talk to your children about what constitutes 'personal information' and why this should be protected. Make sure they know not to disclose any personal information during a live stream or video chat and advise them to remove anything from live streams which could give information away. This includes getting them to check their school uniform, house number or street name etc aren't visible on screen.
You should check your child's privacy settings thoroughly because you have the option of opting out of certain uses and disclosures of personal information, particularly sensitive information such as location sharing.
Similarly, children should be cautious about how much of a digital footprint they share across multiple platforms. It is possible, for example, for someone to share a link to their Houseparty profile and publish this on other platforms, such as their Facebook or on public profiles. National Online Safety recommends that these are removed from other platforms as it increases the opportunities for mistakes to happen and for people beyond their close friendship group to communicate with them.
Be present
It might sound overbearing, but the best way of knowing what your child is doing or who they're talking to, is for them to do it with you around or with you in the same room.
According to the Internet Watch Foundation, 96% of children live streamed on their own, often in their bedroom or in the bathroom.
You don't have to be listening to every word, but making sure your child only video calls or livestreams in a shared room of the house will give you a greater understanding of what your child is doing and will probably prompt them to be more careful.
Reporting and blocking
If you or your child ever do face a problem while using the app, you can report directly to the platform by shaking your phone. This then opens a prompt allowing you to report issues immediately to Houseparty by tapping on the 'report now' button which appears.
Users also have the ability to avoid specific people by blocking or unfriending them with just a few taps (although they may be able to find out they've been blocked or unfriended).
More subtle is a feature called 'ghosting' where you can prevent a contact from receiving your 'in the house' notifications and they can also be muted so you won't get notifications from them.
House party says that trust and safety is very important to them and they stress that as well as using the various safeguarding tools, parents with questions can always email them at hello@houseparty.com.
For more information on keeping your children safe online, visit www.nationalonlinesafety.com