For many, a new year represents a new start. For Carrington Communications, that's all the more true because we've just moved into our new home at BG Futures!
It's the latest news from us and we've worked hard over the last 18 months to get here. When we started in 2016 we had just one client (still with us today). Now we have more than a dozen, and former BBC journalist David has joined the team. We're still growing and are on the lookout for our next recruit already – so check out our jobs section if you think you might be interested.
Our new office will give us a base in Lincoln from where we can carry on growing. We're winning new work and achieving great results for our clients, helping them to grow their business through PR. Here's to an exciting 2018!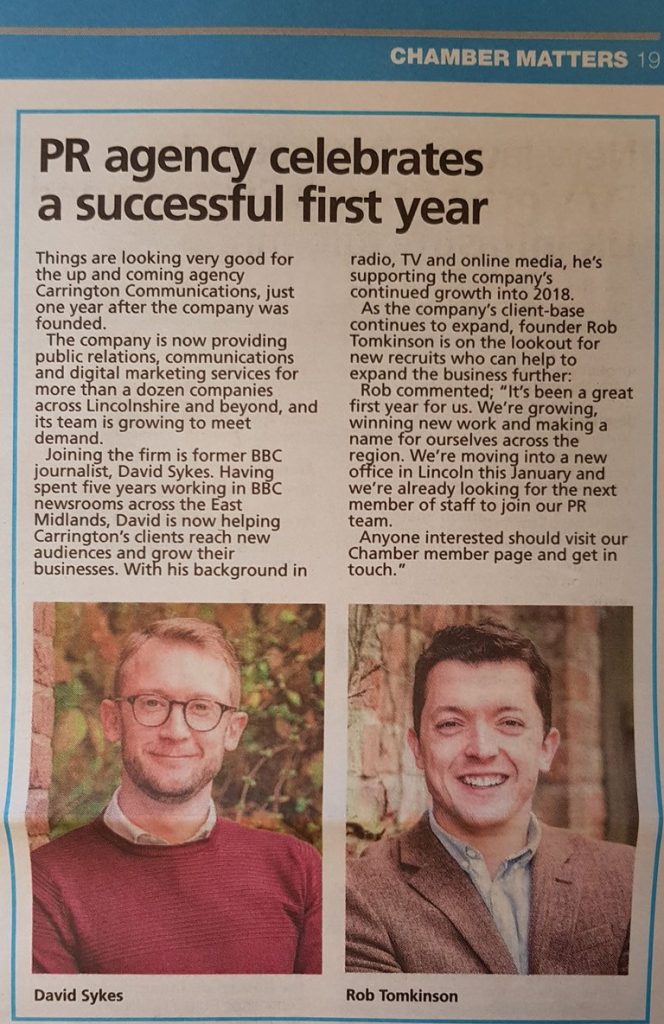 A little more about our new home
We're now based at Lincoln's BG Futures, the business and enterprise centre at Bishop Grosseteste University. It's home to lots of fast-growing small businesses and with the facilities here it's easy to see why. Most importantly of all, there's room for us to grow. We're still exploring the place and making it feel like home, but so far our favourite discovery is this – the James Bond Broom Cupboard:
Find out more about our story so far in our previous blogs.