Listen to a marketing team talk for a while, and you won't fail to hear the term 'SEO' thrown into conversation. It's become such a bread-and-butter of digital marketing that you'll rarely ever hear the acronym said in full but even when you get into what it's all about, it gets complicated quite quickly. But what exactly is SEO?
SEO stands for search engine optimisation and, essentially, it refers to techniques to improve how well your website ranks on Google and other search engines.
Here at Carrington Communications our SEO specialists are dedicated to helping our clients improve their search engine performance, and we've put together this simple blog post to untangle the mystery surrounding SEO.
Why is SEO so important?
First things first, why should you care about SEO? Well, imagine you're looking to hire a bouncy castle. There's a good chance the very first thing you'll do is fire up Google, or your search engine of choice, and type in 'bouncy castle hire'.
If you do that, you'll be presented with over five million results. Chances are you haven't got time to go through five million results, so what would you do? You'll probably click on the first organic result: the first link that appears underneath the paid adverts.
Over a quarter of people will click on that first link, and that link is 10 times more likely to be clicked on compared to a page in the tenth spot.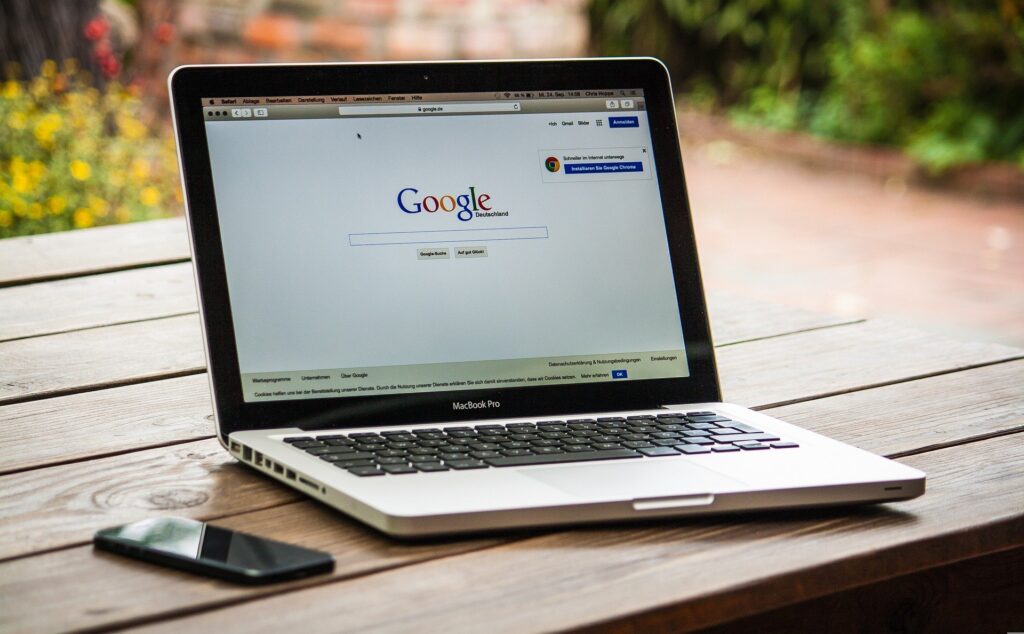 As a result, climbing higher up the rankings for a relevant search term can be extremely valuable for a company, whether you're hiring out bouncy castles or not.
For many businesses, search engines provide their primary source of website traffic. Ranking higher up in search results can not only increase your website's hits, but ultimately lead to increased sales.
When you view it like that, it makes sense why SEO is front and centre in successful businesses' marketing plans.
How does SEO work?
OK, so we've established why SEO is important, but where do you start?
Generally speaking, there are three components that make up SEO. These are: technical optimisation, on-page optimisation, and off-page optimisation. And if that sounds like a lot of jargon then let us explain.
Firstly, technical optimisation involves making 'behind the scenes' changes to your website to help improve its search engine performance. These changes take place away from the content you see on web pages, and include things like ensuring that your site is mobile friendly, indexable and pages load quickly.
On-page optimisation, as you may have guessed, is all about making sure your on-page content is spick and span. It includes targeting relevant keywords (meaning the words or phrases that people type into search engines to find what they're looking for), ensuring content is clear and relevant for the search terms you hope to rank for, that images have relevant alt text, headings and sub-headings are properly tagged as such and that there is a strong, relevant and clear page meta description.
Finally, off-page optimisation refers to activity that can be undertaken away from the website to improve its SEO. This involves things like securing backlinks (that means links to your website) from other reputable websites with strong domain ratings, and a good digital PR strategy can certainly help with that..
Making improvements across all three of these areas is the key to seeing your website soar up the search engine rankings.
How do search engines work?
Pretty much everyone who's ever owned any kind of computer or mobile device knows how to use a search engine. But how often do you stop to think about how the search engines themselves actually work?
We've explored some of the techniques to help your website rank higher in search results, but how do search engines actually decide the order in which to present them? Much like our social media feeds, it is all controlled by an algorithm.
Algorithms sound complicated, and, quite frankly, they are. However, by exploring how they work we can tease out nuggets of information to help us with our SEO techniques.
Search engine algorithms are essentially computer programmes that scour the internet looking for clues on web pages to present searchers with exactly what they are looking for.
There are three stages that the algorithms work through to determine search rankings: crawling, indexing and ranking.
Crawling is when search engines send out futuristic sounding web crawlers to find new website pages, and periodically check old ones, to record information about them. Indexing means the process of the search engine deciding whether those web pages that have been found by the crawlers should be used or not.
Those web pages that have made the cut to be included in the index move on to the final stage of the process, ranking. As the name suggests, this is when the order of search results is determined. There are a whole range of factors that are checked and used to organise search rankings. By understanding and establishing these checks, we can implement improvements on our website pages to ensure that they are up to scratch.
As with everything in the digital marketing world, things don't stand still when it comes to SEO. Google is constantly updating and tinkering with its algorithm, so it's important to stay up to date with the latest developments and adapt to them. They're also quite secretive about the exact ways their algorithms work, because a huge amount of work goes into making each search engine perform as well as possible and they're extremely competitive, but we can safely rely on the tried-and-tested approaches above, which the search companies themselves encourage.
If all of this sounds like too much trouble then fear not! Our SEO team is here to help you. We can perform a FREE audit of your website using the latest analytical tools to identify areas of improvement and explain how they can help you. Using years of SEO expertise and training, our team stays on top of the latest developments and best practices so you don't have to.
Explore our site if you'd like to find out more, and discover what we've done for our clients.