With Christmas around the corner, it's the perfect time to start thinking about your upcoming social media campaigns; whether you're working on a number of different accounts or running your own socials in-house.
Social media has become a natural part of most brands' marketing strategies, so ensuring that your channels are on top form this Christmas is crucial. You want your followers to learn more about your services, your products, and your brand… particularly when they'll be looking for gift inspiration.
Preparation is key to a successful campaign over this festive period, and the season is a great excuse to build buzz around your brand whilst increasing your audience and engagement.
Here are my top tips for perfecting your social strategy over the coming months: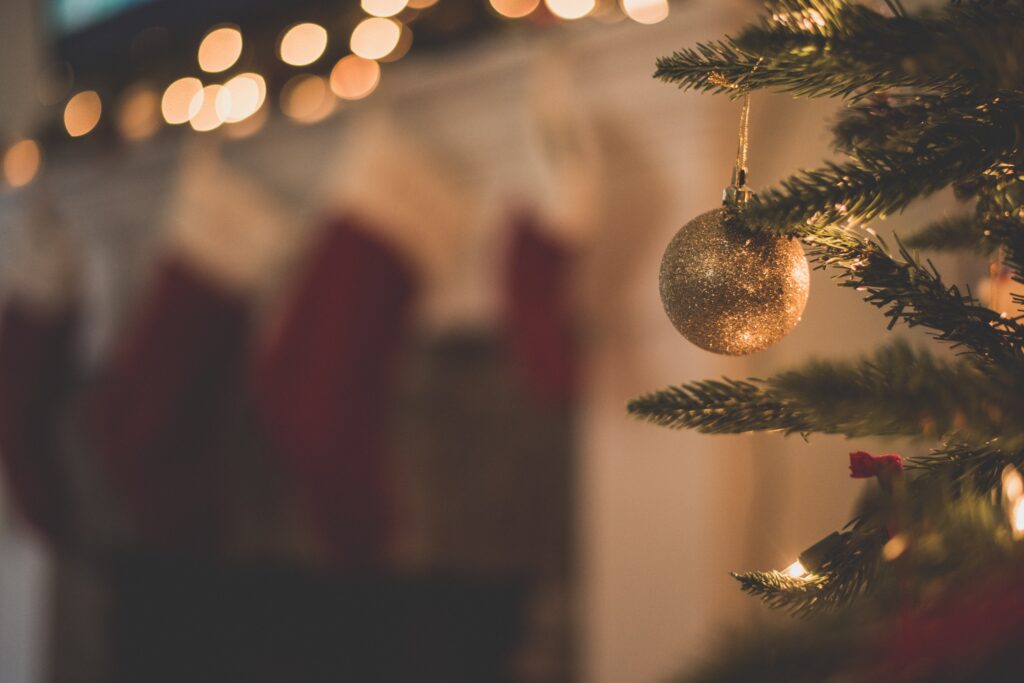 Be genuine and cultivate creativity
Being imaginative is part and parcel of any successful social media campaign, and Christmas is a great time to exploit your market potential.
As long as you're staying on brand, it's the ideal opportunity to explore your creative side across your social platforms, and spread some festive cheer to existing (and hopefully) new followers.
Use this time as an excuse to try fun, dynamic ideas to advertise seasonal products or try running some creative campaigns. Canva is a great tool for experimenting with festive graphics, and video campaigns are a popular choice too!
Everyone loves a countdown to Christmas, so perhaps running a social media advent calendar could work for your business? Each day could reveal an exclusive piece of content or new product offer to your audience; you'd be surprised at the engagement this kind of campaign could generate for your organisation.
Giveaways & competitions
Everyone's looking for a bargain – and Christmas is no exception.
Running a competition or giveaway is a great way to boost brand awareness, get more followers and promote your products – and this season is the perfect time to do just that.
By liking, sharing, and commenting on giveaway campaigns, your audience has the power to make your posts go viral… and, as one of the most expensive times of the year, more people than ever are likely to jump on the social media competition bandwagon!
Sprinkle a little bit of Christmas joy by giving away products, offering discounts on your services, or even donating gifts on your social platforms – as both you and your audience will reap the benefits.
*Just be sure to include clear, unambiguous terms and conditions in the post, choose winners randomly and deliver on the products or service promised.
Collaborate with relevant influencers
Influencer marketing has really taken off in the past few years, so if working with a big online personality would fit your business' goals, it's an avenue worth pursuing.
It's especially beneficial for B2C businesses who want to get their products in front of their target audience, especially if you're running seasonal offers, aiming to promote Christmas offers, or even helping advertise a festive giveaway.
Although working with some influencers can be a costly and time-consuming process, this isn't always the case. It can be relatively straightforward to bring an outsider on board to help promote your giveaway (simply by sharing in their stories) or by tagging them in a number of your posts.
Take advantage of new users
Immediately after Christmas is a fantastic time to build new relationships with users who have been exposed to your brand for the first time – whether they've bought products from you as presents for others, or they've received the product as a gift.
From a marketing perspective, it offers your business the opportunity to reach out to these new customers via email, post or even text message – building on their first impressions by showing your full range of services or products, and offering discounts to encourage repeat purchases.
'Tis the season to be jolly adventurous, extra creative and fantastically fun with your social campaigns. Create posts that you and your audience will enjoy and utilise this yuletide to try new content and experiment with different ideas for your brand.
Get in touch to find out more about our social media management services or check out our other blog for more social tips for our business.
I ho ho hope you all have a wonderful Christmas! (sorry, couldn't get away without one festive pun)!