So, you've been invited to deliver a talk or sit on a panel? Great! Pat yourself on the back because it means that you're regarded as someone who has experience and insight to share. The bad news is you might not be experienced at public speaking and feel a bit unprepared to have all eyes on you.
Before you go into panic mode, stash the email into your spam folder so you can avoid looking at it until the annual inbox purge and pass the opportunity over to your confident colleague, take a moment to think about it. What's the worst that could happen?
I was recently invited to sit on a panel of PR and communications professionals at the University of Lincoln to share our career journeys and insights into the industry with current students so I've experienced first hand the slight panic that can settle in after being invited to speak somewhere.
I decided that while I couldn't do a huge amount of preparation ahead of the hour long event, I'd need to brush up a bit on how I present myself to an audience. Even in a small group I tend to ramble, go off on a tangent and trip over my words! While I know the subject inside and out (despite my unreliable memory, my almost four years in PR are well ingrained in my brain!), thinking about what I'm likely to be talking about and who the audience is seemed like a good idea.
Of course, it's a small scale event compared to say, delivering a keynote speech at Web Summit in front of famouses and industry leaders, but for every panel beginner out there – this one's for you!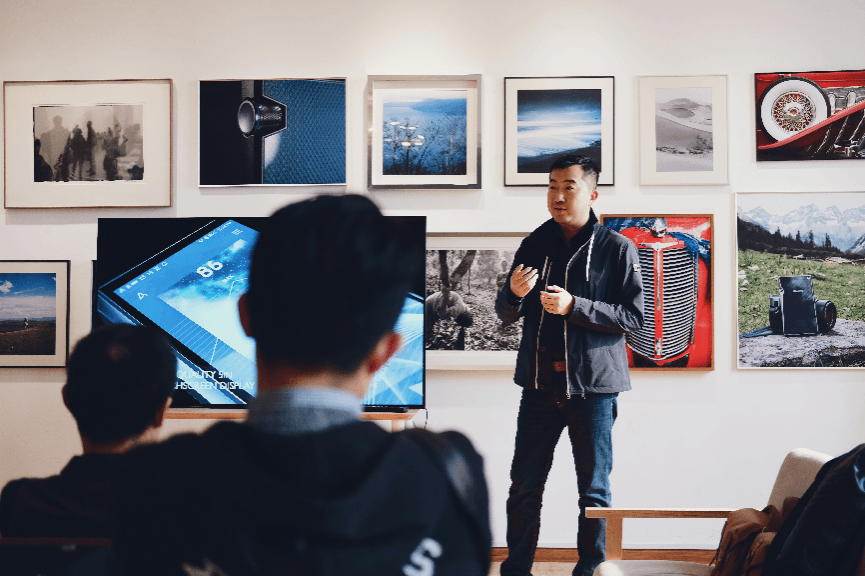 Know your audience
If you run a business or are an authority in your field, it's likely that one day you'll be beckoned on stage and in front of an audience to share some wise words.
Who that audience is makes all the difference to how you approach a talk or the topics that will be covered. You should never assume that the audience will have the same background and insight that you do – after all, you're there as an expert! So find out as much as you can about who you're speaking to and why you're there ahead of time.
If you're going to be in a room of industry equals who will know the subject inside out and would appreciate very technical language, naturally you can anticipate that they'll understand and engage with complex subject matter.
It's probably not best to get weighed down with jargon if you'll be presenting a project to colleagues from different departments who don't have much insight into your area of work, or a room of students who are new to the topic – or importantly, it's about the career and industry, not a specific topic within the field.
I spoke in front of curious students who wanted to hear from PR, communications and journalism professionals about our career journeys, our top tips for getting into the industry and also the challenges that journalism and PR faces. I knew that I'd need to reflect on my four years in PR and think back to what 22 year old me would've wanted to hear about.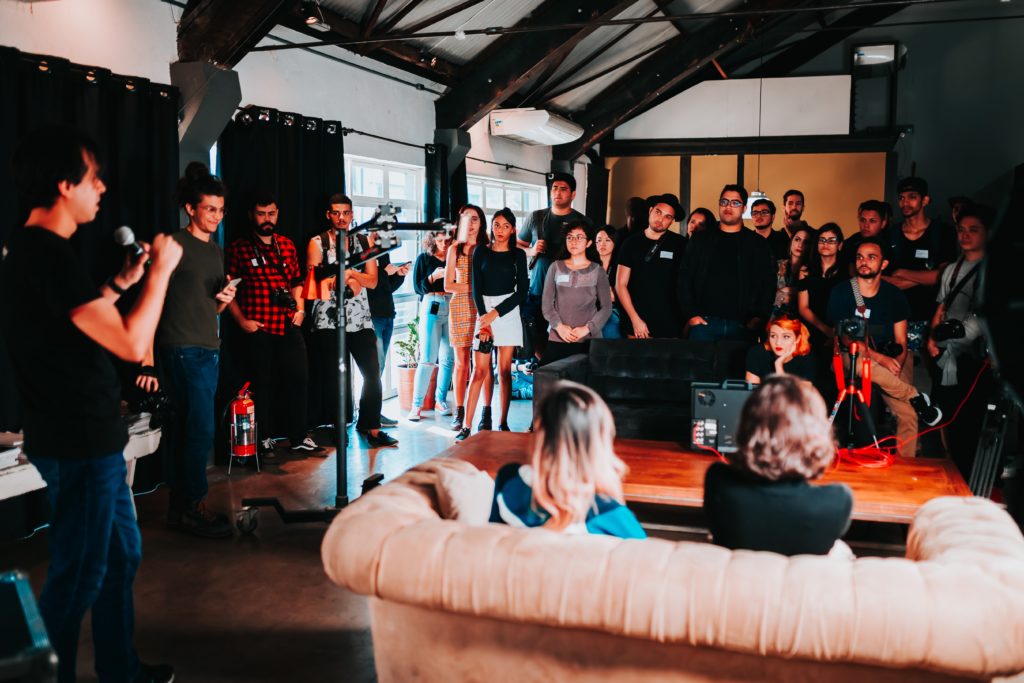 Get all the details
Surely it isn't just me who needs to have as many details as possible about an event to ensure nothing goes wrong? After all, there's nothing worse than panicking about parking when there's somewhere you really need to be!
To avoid running out in front of an audience red faced and out of breath, get all the facts before the event so you know where you're going, what time you're expected and who you'll be interacting with.
This is especially important if you're travelling a distance that involves trains and planes. Even a trip down the road can require some in depth forward thinking!
Luckily, I was given plenty of information before the panel – including an allotted time to meet the other speakers before the panel began and those all important parking details.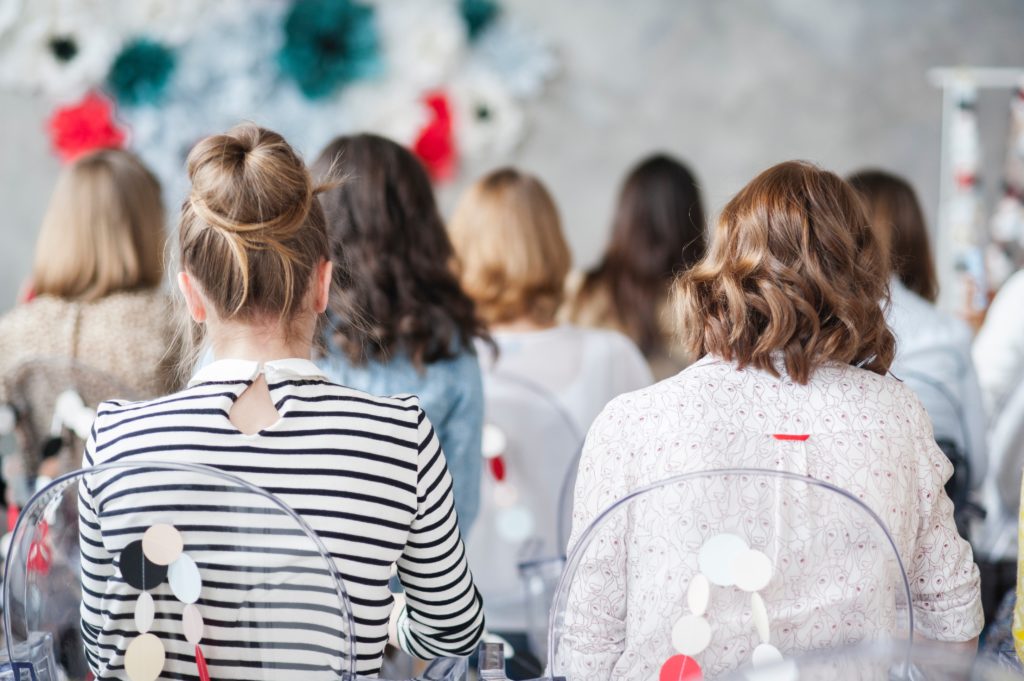 Learn from the pros
There's plenty of material out there to help you learn from the experts. Public speaking takes years of development but you can pick up some handy hints before hand from content on Youtube, LinkedIn and Ted Talks.
Google Digital Garage also has a handy course that you can finish in under an hour around improving your public speaking skills.
No doubt you've been to conferences and talks yourself in the past. The Carrington team likes to make a yearly pilgrimage to Cision's CommsCon in London for a day of hearing from some of the biggest names in the industry. Read our blogs about it here!
This was my main point of reference for how panels interact with the audience, the way they deliver their points and general what to expect from taking part in a similar situation. This kind of insight can prove really useful, especially if you haven't experienced a panel or discussion from either side before.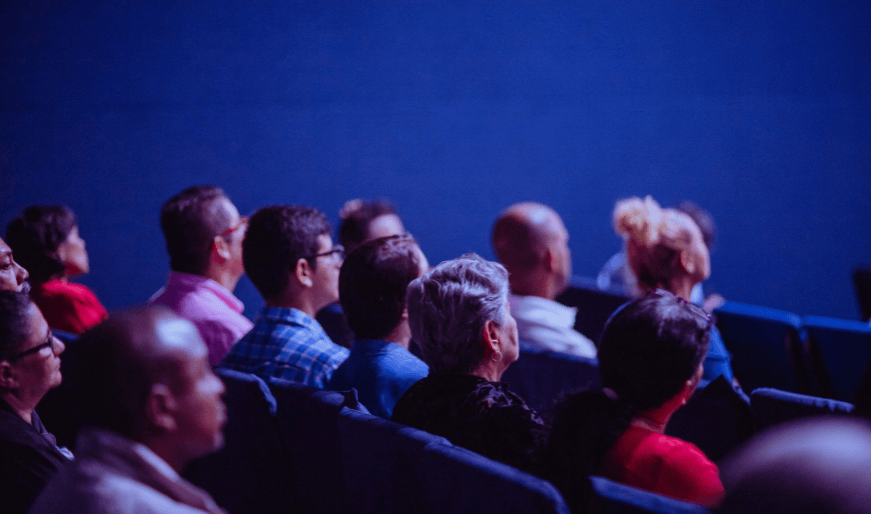 What did I learn?
This was my first time taking part in a panel and it was a pleasure to sit with other PR and comms professionals who've had amazing career journeys. While I was the youngest on the panel, it was great to share my experiences and industry insights, which I hope were especially useful for students as I was sat where they were just four years ago!
It was slightly nerve wracking initially, but having some time before the discussion for the panellists to chat was a nice way to get into things and meant we could refer back to these joint discussions when we spoke to the group. One of the biggest challenges was avoiding going off on a tangent, and looking around a room full of people is harder than you might think! I used the 'W' trick, casting my eyes across the group in a W formation (plus a bit of side to side to accommodate the people far to the left of me!) and found this really useful.
There were some great questions from the students that really got me thinking! It was a brilliant chance to be encouraging and educational, and as I can still clearly remember how it was to be a confused student, it's nice to help others feel more prepared.
Overall, it was a really rewarding experience and I'd recommend that everyone sets themselves the challenge of taking part in a panel discussion! Whether it's to fellow industry professionals or to up and coming talent who want to know how you got to where you are today. Sharing our experiences is one of the most valuable things we can give back.
Gaby's top tips:
Be real and authentic!
Connect with your audience and try to relate where possible – remember, if you're talking to students or juniors, you were once in that position
It's an opportunity to connect with a new audience or even potential future employees or collaborators so take your business cards along
The more you do it, the better you'll become! Public speaking takes practice, so if it's something you're interested in, you'll improve with every talk
Don't be afraid to present a different view to others on the panel. You've been invited there for a reason, so share your opinion.
Meet with the other panelists – even just for 10 minutes beforehand. It will help you relax and get to know the people you'll be engaging with for the next hour or so
If you're speaking to students, juniors or even your colleagues, you're helping to educate, inform and inspire others. It's rewarding, even if it feels scary at the time
It's an exciting new challenge and a great way to push yourself out of your comfort zone, so I'd recommend that everyone tries it one day. You might even have fun!
If you're keen to get yourself on the panel circuit or want to boost your profile amongst your peers, speak to our team today.