Building brand awareness for Harlaxton Manor
Helping people discover this magnificent Estate

SERVICES

PR, PPC, Social media
"We love working with Carrington. The team is so helpful and friendly and they have helped push our events to the right audiences. We have had great success reaching a huge number of people and we look forward to continuing working with them."
Bethan Price
Events Manager at Harlaxton Manor
Results
68 press mentions in 12 months

240k estimated coverage views online

467k estimated broadcast media audience

10,000 visitors
The Brief
The team at Harlaxton Manor hired us to support two ambitious projects; 'Opening Harlaxton' and a long term proposal to restore a historic walled garden as a visitor attraction and educational space.
Opening Harlaxton
Opening Harlaxton aimed to create more opportunities for people to visit and explore the incredible 19th-century property near Grantham in Lincolnshire which is normally closed to the public.

Primarily serving as an overseas study centre for the University of Evansville, the manor had done little marketing for past open day events and it was little known within the local area and its branding and online presence was outdated and undeveloped.

We supported the manor's marketing and events team to address this, putting Harlaxton Manor on the map as an inspiring visitor attraction through a series of impactful media campaigns and rebranding while adhering to budgets and technical limitations of the manor's existing website.
Walled Garden Project
The Walled Garden Project is a multi million pound rennovation of a 19th century walled garden spanning four acres of land close to the manor.

We worked with the project team as PR consultants from the initial conceptual exploration through to its public announcement. Our team advised on target audiences,  supported communication with stakeholders, local residents and potential donors, and we prepared holding statements for use in the event of leaks and rumours. We also worked on the public unveiling of the plans, securing positive coverage across our target media.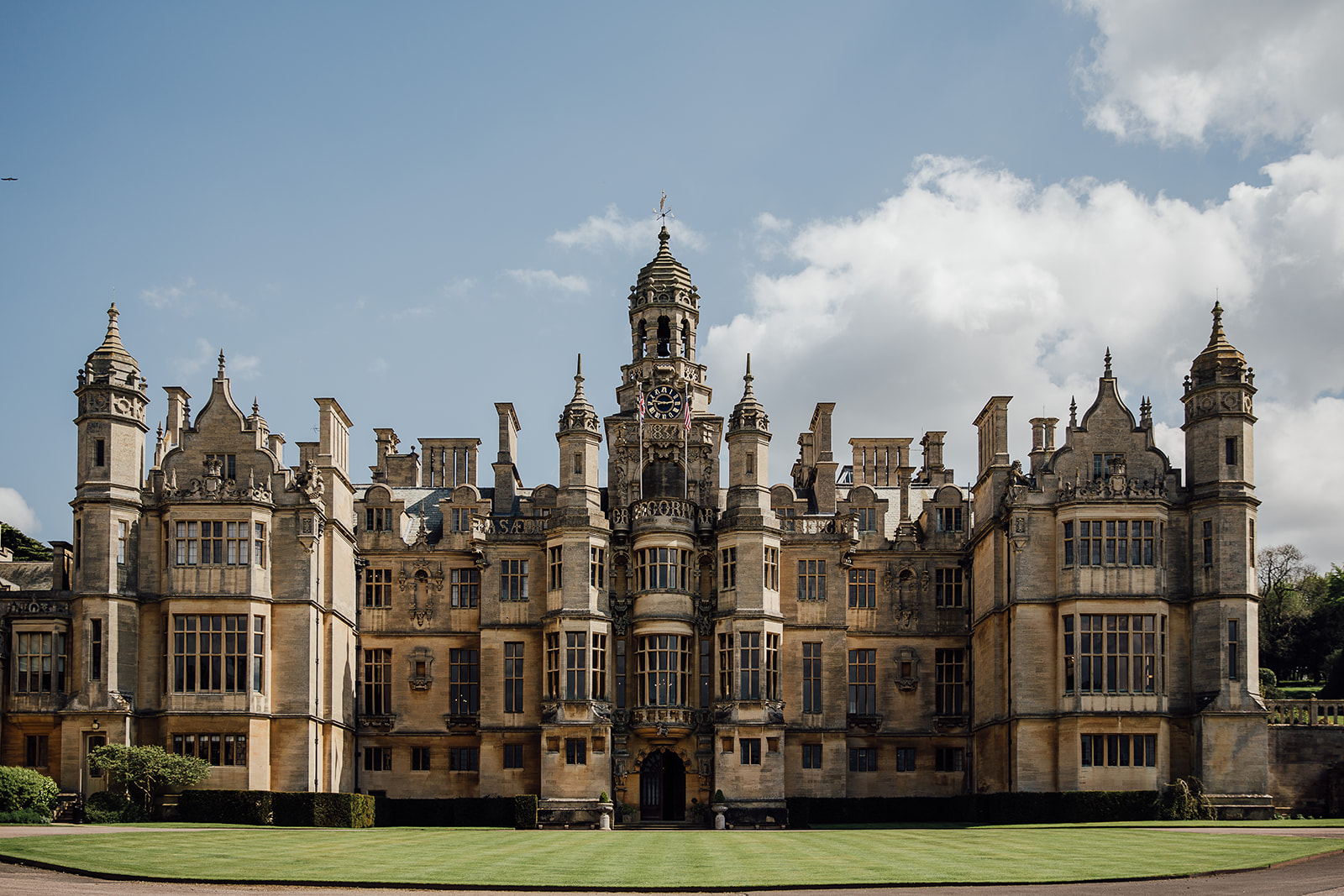 Our Approach
Opening Harlaxton
Working directly with the manor's events and marketing managers and the management team of Harlaxton College, we lead an in-depth evaluation of the manor's existing branding, by conducting a review of competitors and comparators across the UK and making use of market research carried out by a third party.

We worked with the manor on a series of recommended actions, including the design of new branding and visual identities, the creation of new taglines and keyphrases, the reorganisation of social media profiles, and an overhaul of the existing website. For this, we devised new page structures and layouts and we supplied new text for every page.

We then worked with the manor to devise a PR strategy based around opening events and 'seasons', targeting a local and regional audience while also helping to build stronger relationships with people in the immediate area through door-to-door letterbox marketing and exclusive invitations/offers.

Meanwhile, we also supported the manor with crisis communications planning to ensure it was prepared for a broad range of possible complications and disruptions, including last-minute and on-the-day event cancellations.

Communications was then supported through pay-per-click advertising over social media and Google.

We have now supported three years of events and open seasons as part of the Opening Harlaxton project, helping the venue to attract more than 10,000 visitors each year.

Highlights of our support include appearances on BBC East Midlands Today, BBC Radio Lincolnshire, BBC Radio Nottingham, Notts TV, Grantham Journal, Leicester Mercury/Leicestershire Live and a wide range of other local newspapers and websites.
Walled Garden Project
While working on Opening Harlaxton, we also supported the Walled Garden Project, which was kept secret until plans were publicly unveiled in 2022.

We contributed to several elements of the project and worked on communications with local and international stakeholders and determined the key phrases and descriptions of the project. A crisis communications strategy we designed in case of leaks successfully avoided negative or unscheduled announcements and our press announcement generated a wide range of positive media coverage in publications including BBC East Midlands Today, BBC Radio Nottingham as well as local newspapers and websites such as Lincolnshire Live, Grantham Journal and Leicestershire Live.

Our team continues to support both of these projects as they move forward.