Harlaxton Manor
Amplifying the reach of one of the UK's most magnificent historic manors

SERVICES

PR Strategy, Digital PR, Copywriting, Crisis Communications, Social Media
"We love working with Carrington. The team is so helpful and friendly and they have helped push our events to the right audiences. We have had great success reaching a huge number of people and we look forward to continuing working with them."
Bethan Price
Events Manager at Harlaxton Manor
Results
65 press mentions in 12 months

240k estimated coverage views online

467k estimated broadcast media audience

4,000+ visitors
The Brief
The team at Harlaxton Manor hired us to support their 'Opening Harlaxton' project which aimed to create more opportunities for people to visit and explore the incredible 19th-century property near Grantham in Lincolnshire.


Primarily serving as an overseas study centre for the American 'University of Evansville', the manor has historically been closed to the public and had done very little UK-targeted marketing previously. Past open day events and initiatives had been hosted without wider publicity and the organisation's branding and online presence was outdated and undeveloped. We set about changing this by working with the Manor's events and marketing team on a series of impactful media campaigns and rebranding to highlight new opportunities to explore one of the UK's most magnificent manor houses.


Critically, our marketing and PR efforts were tasked with being supportive of the manor's private wedding and event hire functions, ensuring that the brand would be suitable for evolving plans for the future. It was also important that the project made use of their existing website and remained true to the established elements of the Harlaxton Manor brand, which we carefully incorporated into all communications.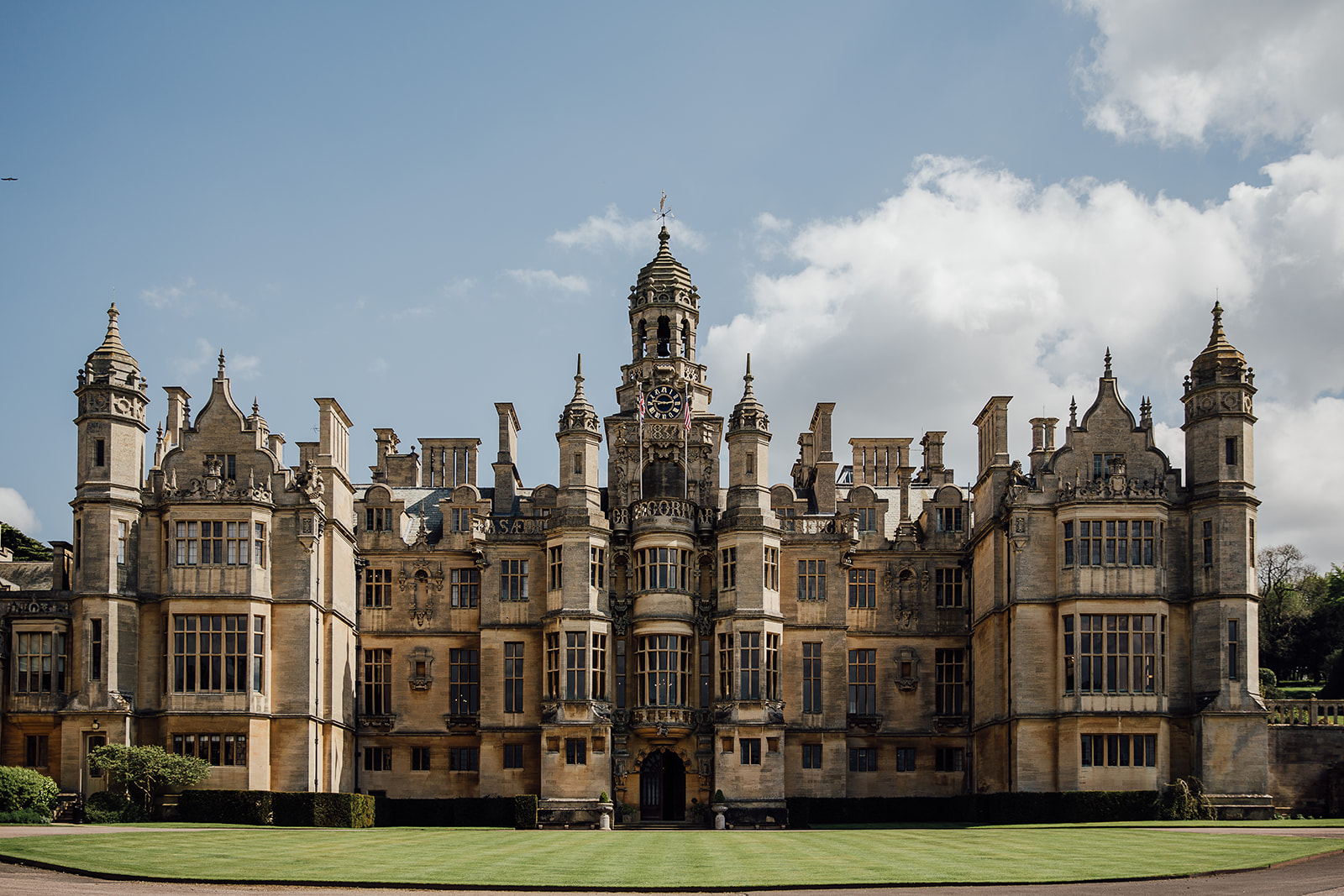 Our Approach
Working directly with the manor's events and marketing manager and the management team of Harlaxton College, we lead an in-depth evaluation of the manor's existing branding, by conducting a review of competitors and comparators across the UK and making use of market research carried out by a third party.

We worked with the manor on a series of recommended actions, including the design of new branding and visual identities, creation of new taglines and keyphrases, the reorganisation of social media profiles, and an overhaul of the existing website. For this, we devised new page structures and layouts and we supplied new text for every page.

We then worked with the manor to devise a PR strategy based around opening events and 'seasons', targeting a local and regional audience while also helping to build stronger relationships with people in the immediate area through door to door letterbox marketing and exclusive invitations/offers.

Meanwhile, we also supported the manor with crisis communications planning to ensure it was prepared for a broad range of possible complications and disruptions, including last minute and on-the-day event cancellations.

Highlights of our support include appearances on BBC East Midlands Today, BBC Radio Lincolnshire, BBC Radio Nottingham, Notts TV and a wide range of local newspapers and websites
Looking for steadfast support with your next project?
Our expert wordsmiths are here to help

Get In Touch