Lincoln College
Driving engagement for education

SERVICES

Social media, PPC
"Carrington's work has professionalised our social media output and enabled us to leverage our return on investment to get the best results from our campaigns. Our account manager is extremely talented and knowledgeable and has helped us move our brand forward. Their support through the early stages of the pandemic, when we had to shift our whole workforce and our students to remote working and their continued dedication and flexibility throughout the lockdown has been exceptional. We can't thank them enough. They're a great company who are straight-forward, honest and 100 percent reliable".
James Newall
Lincoln College Group Director of Marketing and Communications
Results
Raising the college's course portfolio

Raising awareness for Gainsborough and Newark College's

19% uplift in course searches
The Brief
We were hired by Lincoln College to manage their paid marketing activities on social media, which included: Facebook, Instagram, LinkedIn and Snapchat. We were also support Lincoln College with regular organic social media posting on Twitter and LinkedIn – this was to support their paid marketing efforts.

Lincoln College had run paid marketing campaigns previously but required an agency to apply time to the campaigns as required to gain maximum ROI. Additionally, they wanted to ensure that we were able to accurately measure and track the results from their campaigns and all goals completions.

Photo Credit: Lincoln College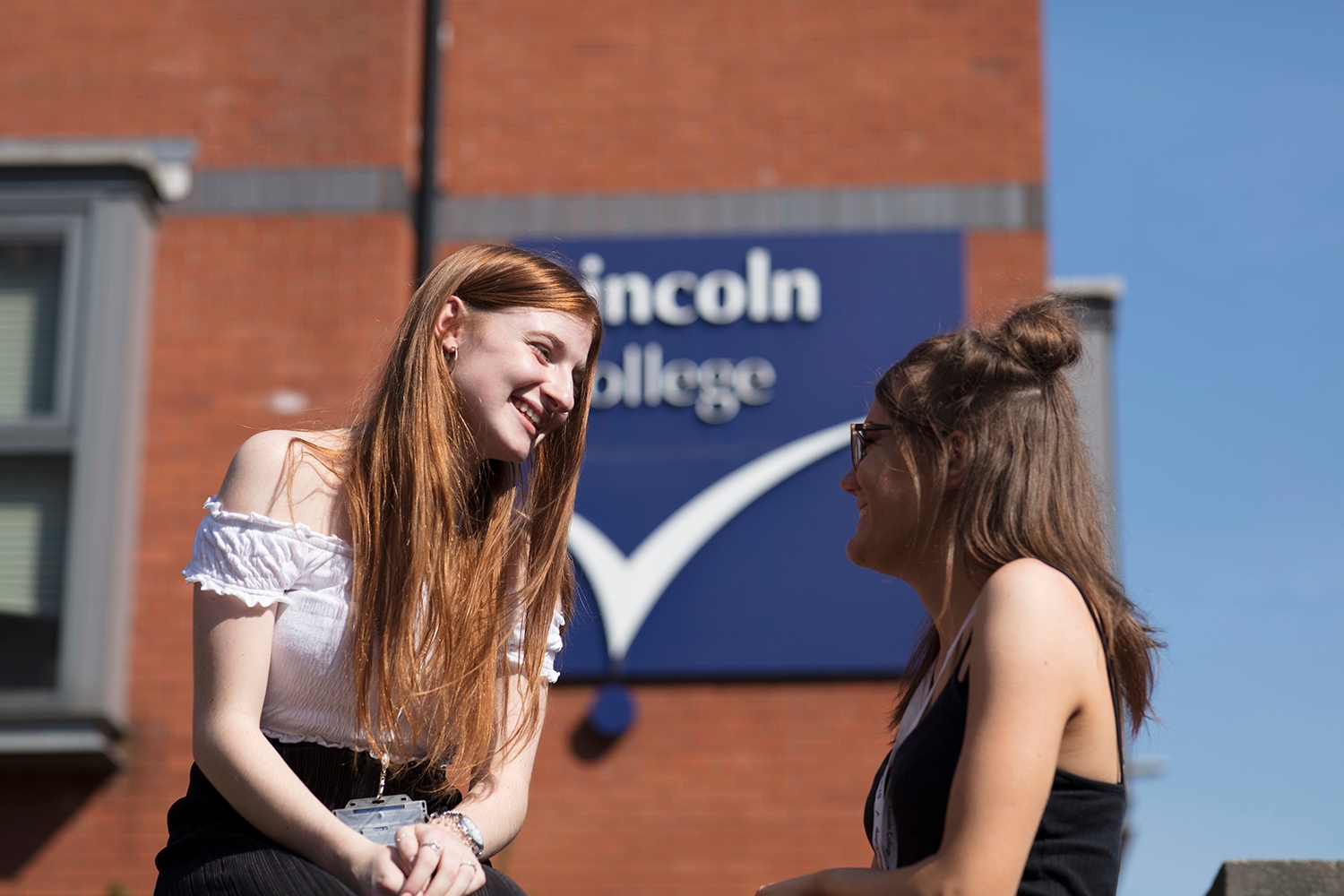 Our Approach
We devised a structured digital marketing strategy for paid advertising on Facebook, Instagram, LinkedIn and Snapchat, with a plan of upcoming campaigns throughout the school year. This allowed us to create the campaigns at the right time on each channel and optimise accordingly.

Our approach to showcasing the college's portfolio of courses has allowed us to share a range of new courses as well as the transition from college open days to virtual open days. We support the college by helping them with all their upcoming events by creating the event on EventBrite, creating a landing page and creating a campaign to raise awareness and drive online bookings.

Additionally, students are not the only audience Lincoln College are targeting, we also support their business services and apprenticeship schemes which are appealing to local businesses in the area: Lincoln, Newark and Gainsborough.