It turns out there's nothing like a global pandemic in exposing the true colours of people and organisations.
Most people know that advertising and branding play an important role in influencing how people perceive an organisation.
But just as important – or perhaps more important – are the actions and attitudes that are exhibited by a company and its leaders at a time of crisis.
Since the first cases of COVID-19 were confirmed, many companies have won widespread praise through great ideas, generous acts and hard work.
Sometimes, companies have done well with gimmicks and stunts, but the real winners are those who've gone above and beyond to do a great job.
Here, we'll take a look at some of the winners of pandemic PR.
Supermarkets
Sometimes, the best PR isn't carried out by the marketing team or an agency – it can be a whole team effort.
Even before the lockdown began, supermarkets quickly proved their value as the public realised how much they depend on well-stocked, affordable groceries and household products.
In late-February, as people began to panic-buy loo roll (why were we so obsessed with loo roll?), the major supermarkets were quick to react. Supply chains were accelerated, shelf-stacking went into overdrive and online grocery capacity was increased.
Business leaders such as Tesco chief executive, Dave Lewis became regular guests on TV and radio to urge sensible shopping and spoke to reassure consumers that there was enough for everyone.
In early March, many supermarkets introduced limits on how many household essentials shoppers could buy and the message gradually seemed to sink in that we should all behave ourselves and not buy more than we need.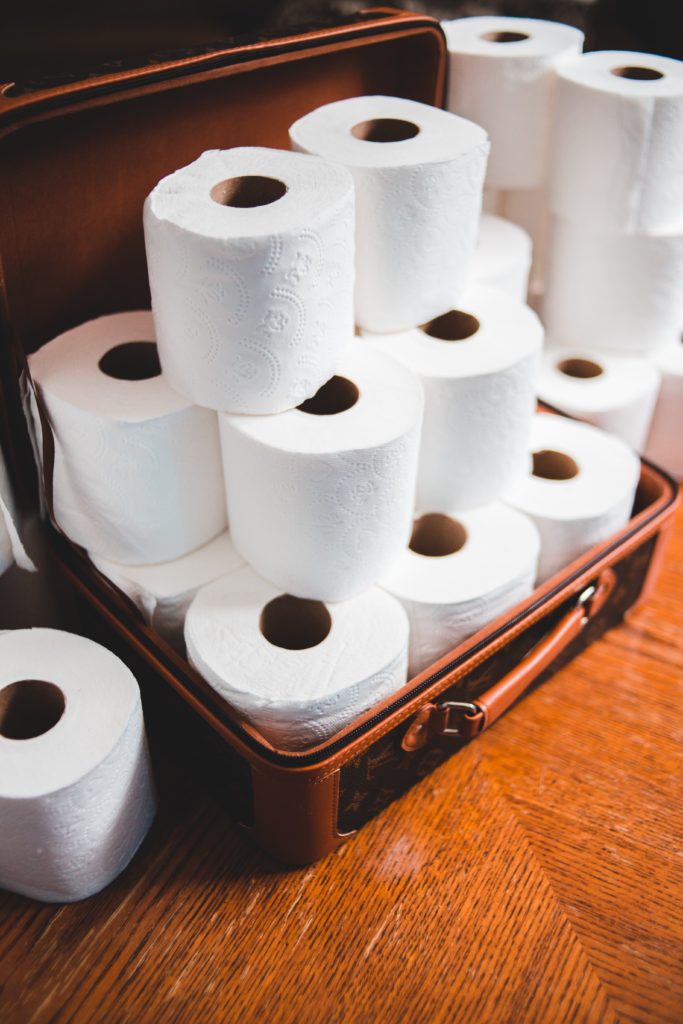 Because of the hard work behind the scenes and their reassuring media appearances, supermarket stock recovered surprisingly quickly… just in time for when supermarkets entered another critical time with the lockdown.
When the lockdown kicked in and supermarket shopping became one of the riskiest activities for most isolating households, supermarkets rose to the challenge once again.
One-way systems, one-in-one-out rules, social distance queuing, meticulous cleaning and brave, courteous and patient staff helped millions of households stay well fed and safe.
Companies invested heavily in their online delivery services and – although deliveries were difficult to get, with virtual queues lasting up to several hours to secure a slot – it was possible.
In one excellent PR move, many supermarkets also set aside specific hours of each day for NHS workers and vulnerable shoppers.

Some of these commitments weren't well thought through and came across as being a little gimmicky (NHS staff work all hours and so there were complaints that they weren't able to shop between the 7-8 or 8-9am hours that were set aside), however, Aldi and Waitrose won widespread praise with more considered approaches.
There, key workers in the NHS, police and fire service as well as social care workers, first responders and St John's Ambulance staff were given priority at the till and at the entrance queue every day. All they had to do was show a valid ID.
Better yet, Aldi announced a 10% bonus for its staff as a thank you… and M&S topped that with a 15% bonus as well as ensuring all furloughed workers are paid in full.
Meanwhile, Co-op took on 5,000 extra store workers, offering temporary employment to hospitality workers who have lost their jobs.
Given the extraordinary lengths supermarkets went to look after their customers and their staff, they've undoubtedly won a great deal of respect and appreciation from the public which won't be forgotten quickly.
Bravo!
Timpson
For decades, Timpson has shone as an example of ethical behaviour and corporate social responsibility.
The firm has an "upside down management" model, their HR team has been replaced by "people support" which focuses on helping colleagues with personal problems such as bereavement, addiction and debt.
The company also supports ex-offenders with employment and runs training schemes in prisons. Last year, the company even began a free suit cleaning service for unemployed people going to job interviews.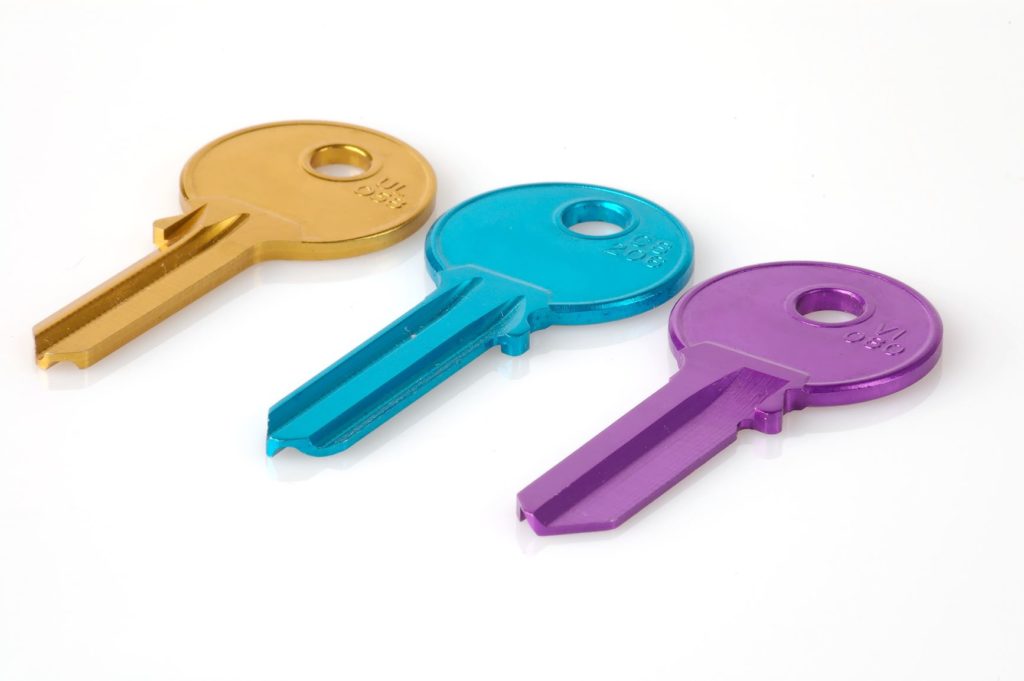 During the pandemic, the company once again stood out by agreeing to furlough all of its "colleagues" (they don't use the word "staff") and paying the additional 20% so they receive their salary in full.
This cost them £500,000 per week, but, as James Timpson explained: "It's worth every penny to help our colleagues and their families through some tough weeks."
The company also announced that its car parks next to hospitals will be open for NHS workers free of charge.
Well done Timpsons – you'll have won more loyal customers from this!
Barbour
The British clothing brand that's best known for waxed jackets was one of several companies to repurpose their production lines to produce medical gowns for the NHS.
Provided to their local hospitals free of charge, the company made 20,000 disposable gowns as well as scrubs for frontline medical staff.
The PPE was well received by the NHS and it rightly earned coverage in exactly the kind of media outlets read by their target audience.
Other high-end fashion brands such as Burbury, Louis Vuitton and Yves Saint Laurent also produced PPE for health workers fighting COVID-19.
Yes, of course there was an element of PR behind the action and I'll bet there was a press release being circulated to newsrooms, but even the most cynical hack can't criticise a company for doing what it's good at for an excellent cause at exactly the right moment…. Right when the government was getting a hammering on its own provision of PPE.
Of course, these weren't the only companies switching to make PPE for the NHS. The likes of Aston Martin, BAE, University of Lincoln, John Lewis and more did the same. You can find a long list compiled by The Manufacturer here.
John Lewis
As well as swapping from making curtains to medical gowns, the team at John Lewis Partnership also supported the NHS by donating comfort items.
Pillows, phone chargers, eye masks, hand cream and 50,000 Easter gifts were given to hospitals to support NHS workers.
The company also donated £2.7m to support local communities and charities including Age UK, FareShare and The Trussell Trust.
They even raised money with a charity mug:
Still no news on them opening a store in Lincoln though!
Admiral
As we see every day in that first graph they show at the government's daily briefings, vehicle use since the lockdown began has plummeted.
As a result, we're having far fewer road accidents which means car insurers are having a field day.
Thankfully, Admiral car insurance decided to give something back… literally.
At a cost of more than £110 million, it's giving every one of its policyholders a £25 COVID-19 Stay at Home Refund.
They were the first insurer to do this… and unfortunately, I'm not with them. Rats.
L'Oreal
The world's biggest cosmetics manufacturer went out of its way to protect small and medium sized suppliers.
L'Oreal launched a 'European solidarity programme' to support a wide range of organisations ranging from health services to salons.
The company has been manufacturing hand sanitiser too, which it's providing to hospitals and pharmacies across Europe as well as food distributors.
The French company has also frozen payments it would normally receive from hair salons and small perfume shops which are part of its distribution networks, it accelerated payments for its most exposed suppliers and it donated one million euros to charities and not-for-profit organisations which support the most vulnerable and in need across society.
Disneyland Paris
Disneyland Paris is the number one tourist attraction in Europe, with around 15 million visitors each year.
With two theme parks, six hotels and 50 restaurants gearing up for their busiest time of year, closing the resort meant there would be a lot of food going spare.
To make good use of this, the house of mouse donated a whopping 15 tons of food to support local communities in need, supplying it to national and local charities.
As soon as the decision was made to close the resort, cast members (the phrase Disney uses to refer to park staff) collected all the fresh and perishable produce and began a large-scale donation operation.
The resort also donated 100,000 medical supplies, including masks, hygiene caps and protective shoes to the French health service.
Other Disney parks around the world also followed suit, donating a total of 270 tons of food to local food banks as well as 150,000 rain ponchos which can be used as medical gowns and an additional 100,000 face masks.
Bet365
In late March, gambling giant Bet365 announced a multi million support package for its 4,389 employees.
The company made a guarantee that, until the end of August, no-one will lose pay, there will be no job losses and no employees will be laid off.
A family-run company, Bet365 is a major employer in the Stoke area so this news was very well received by the local – and national – media.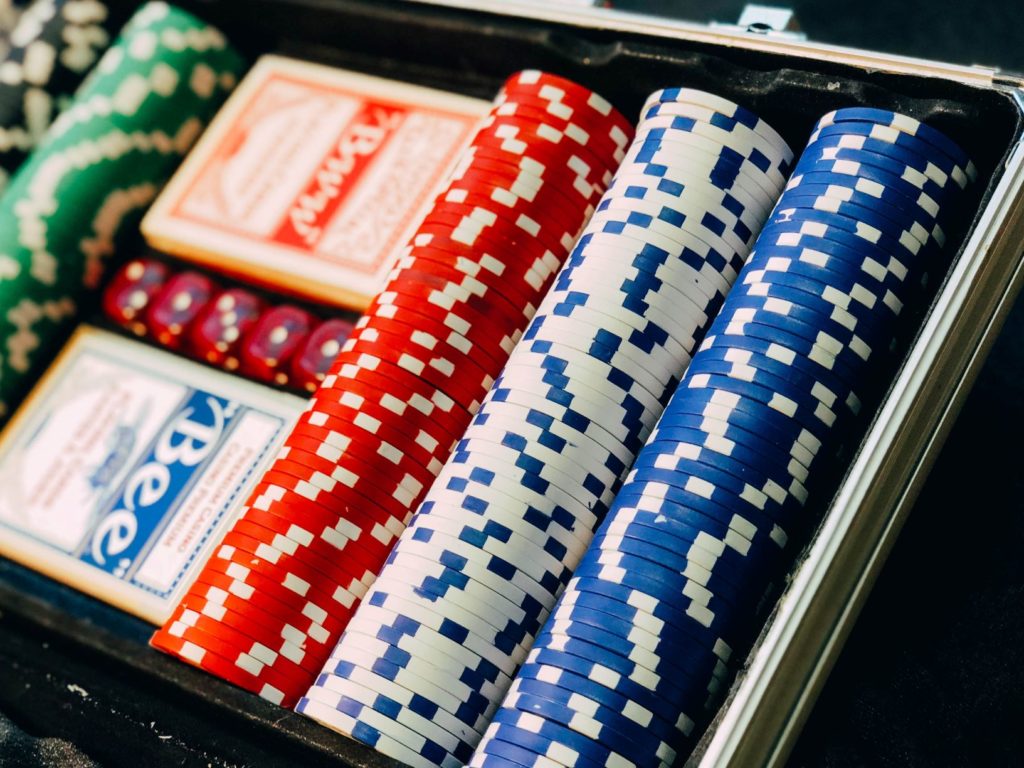 The Coates family who own Bet365 are also involved with Stoke City F.C., which also made the same commitment to its staff.
A company spokesperson said: "In times of uncertainty it was essential that we reassured our people of the commitment we have to them and the wider community."
Nicely done.
–
Want to know what we've been up to to help our clients during COVID-19? We're hard at work and we'll be sharing news and case studies soon, so keep an eye on our latest blogs.