The way people consume news and information has completely changed and, as a result, the media landscape is changing too.
Within the last year, we've seen major news organisations close down or downsize, the BBC is making cuts to local radio programming and publishers are facing constantly dwindling newspaper and magazine sales. Meanwhile, new TV and radio stations have launched and social media has become a mainstay with new platforms launching but the content that's shown on these is changing.
While publishers and platforms jostle for position, more and more people are both losing interest in the news or avoiding it altogether.
So where are people getting their information from, and how should companies now try to reach people through PR and marketing?
Jump to: sheet at a glance
The best insight into news consumption you'll ever get
The Digital News Report 2023 from the Reuters Institute of Journalism has just been published, and this is very much the gold standard of news media insights.
Offering a detailed look at how people are consuming news and how this is changing over time, the report surveyed 93,000 online news consumers across the world, including 2,107 people in the UK.
At Carrington, we've been following these reports, and others, for some time because of the important implications it could have for the way we target the audiences our clients want to reach.
Here, I've explored some of the report's most important findings for businesses and marketers in the UK and how we can be responding to them.
Newspaper circulation falls
Newspapers in the UK have been experiencing a prolonged decline and the last year has been no different, with circulation for the biggest national titles down by between 8% (The i newspaper) and 23% (the Sunday People).
The situation is worse for daily local newspapers which have also seen circulation drop by 19%. Even free newspapers such as the Metro and the Standard have lost readers as a result of the rise of remote working – with circulation of the Standard dropping 30% in the last year.
While many publications have responded to declining audiences by focusing on subscription models and pay-walls, just 9% of people pay for online news. And with the cost of living putting pressure on everyone's finances, around one in five news subscribers globally say they have cancelled an ongoing news subscription and a similar number say they have negotiated a cheaper price.
Clearly though, the subscription model works for some, with profits for The Times and Sunday Times doubling as it reached 438,000 digital-only subscribers. Meanwhile, The Telegraph now has 586,867 paying readers and The Guardian has over 1 million recurring digital supporters.
Newspaper audiences are still huge, but they're constantly decreasing.
The biggest news media in the UK
When it comes to TV, radio and print media, BBC News is the most consumed news media in the UK, with 51% watching or listening each week. This puts it a long way ahead of its nearest competitor, ITV News (24%) and the best performing newspaper, Daily Mail/Mail on Sunday (9%).
It's the same when it comes to online news, with BBC News online being read by 45% of people, compared to 16% who read its nearest competitor, Guardian online.
Mostly though, people are becoming less and less dependent on direct access to individual sources of news. Across the world, more people prefer to access news via side-door routes such as social media, search or mobile aggregators, with just 22% preferring to access news directly from publishers.
This is particularly stark among 18-24s in the UK, 41% of whom say social media is their main source of news (up from 18% in 2015).
Sources of news in the UK
Of course, mass media broadcast and print media is just one part of the picture; audiences for newspapers and TV news have fallen a long way in the last decade, while online media has held firm. At the same time, social media has risen and then plateaued as a news source.
When it comes to social media, 59% of people in the UK use Facebook, followed by YouTube (54%), Instagram (36%) and Twitter (27%), but fewer than 17% of people use any of these platforms for news.
Indeed, Facebook has made a deliberate attempt to move away from news and toward entertainment content, with Meta confirming that news stories now account for just 3% of the content users will see in their feed.
Why are people turning away from the news?
More and more, people are deliberately avoiding news content, with a record 36% saying they often or sometimes avoid news. This is greatest among women and younger people.
This a result of people becoming fatigued by the onslaught of divisive, negative, worrying or upsetting news following the pandemic and now the Ukraine war, and also rising distrust in the news and journalism. Indeed, many 'news avoiders' say they want more positive news stories and they're less interested in the big stories of the day.
Across all countries, trust in the news has fallen by a further 2% in the last year and the proportion of people who say they're very or extremely interested in the news has dropped from 63% in 2017 to just 48% now. The UK has one of the highest proportion of people who told the survey they did not consume any news media in the last week (9%), having fallen 27 percentage points since 2015.
Now, just one in 10 people in the UK actively post or comment on news content at all on social media, having fallen by around 10 percentage points since 2016 (a peak that coincided with the Brexit referendum).
Of course, another major reason for people turning away from the media is a lack of trust.
A matter of trust
Trust is a critical part of what we try to accomplish through PR: One of our goals is to get trusted, third party media to amplify our clients' marketing messages - increasing awareness of their brand, boosting their credibility, affirming their claims or demonstrating their expertise.
But there seems to be a problem with that because while 51% of people in the UK trusted news and journalism in 2015. Now, it's just 33%.
Those which meet strict impartiality standards such as the BBC, Channel 4 and ITV are the most trusted - and these, along with national broadsheets, have seen their trust levels increase in the last year but people are much less confident in tabloid outlets and those which carry strong opinions.
While this might, at first, seem alarming, before you throw out your PR strategy, it's worth considering the sheer size of the audiences for each of these publications which attract many millions of readers.
Around the world, BBC News reaches 500 million people every week; The Sun is read by 6,174,000 every month. These are massive, massive audiences so, even if only a small percentage of the UK population in general trust The Sun, for example, there are still many hundreds of thousands of Sun readers who do, so it's not time to give up on mainstream media as a PR target yet.
Staying ahead of the curve
Reports like this one help  us to adjust our approach; responding to the changes in the way people consume media and the types of content they, and media publishers, want.
For example, eight in ten people in the UK prefer to read the news, but younger people are more likely than others to prefer to watch or listen to it.
Across all markets, 62% watch video news content online, mostly through Facebook and YouTube, although TikTok isn't far behind for under 35s.
And although podcasts may seem to be enjoying a new era of discovery and they're a bit of a buzz-word right now, it's worth bearing in mind that just 8% of people in the UK listen to news podcasts each month - far behind the United States (19%).
Lessons for PRs and marketers
There are many lessons we can draw from these findings, as PR and marketing professionals.
Firstly, this report shows that many trends we'd seen previously are continuing, but it is very interesting that trust for the more impartial broadcast media and broadsheet newspapers is increasing again while trust in general decreases. This should inform which publishers we should prioritise.
With audiences reducing across the board, and particularly for print newspapers and, unfortunately, those targeting local audiences, we should perhaps focus our efforts more toward online platforms than before - particularly if we're to reach audiences through their preferred gateways of social media and news amalgamators.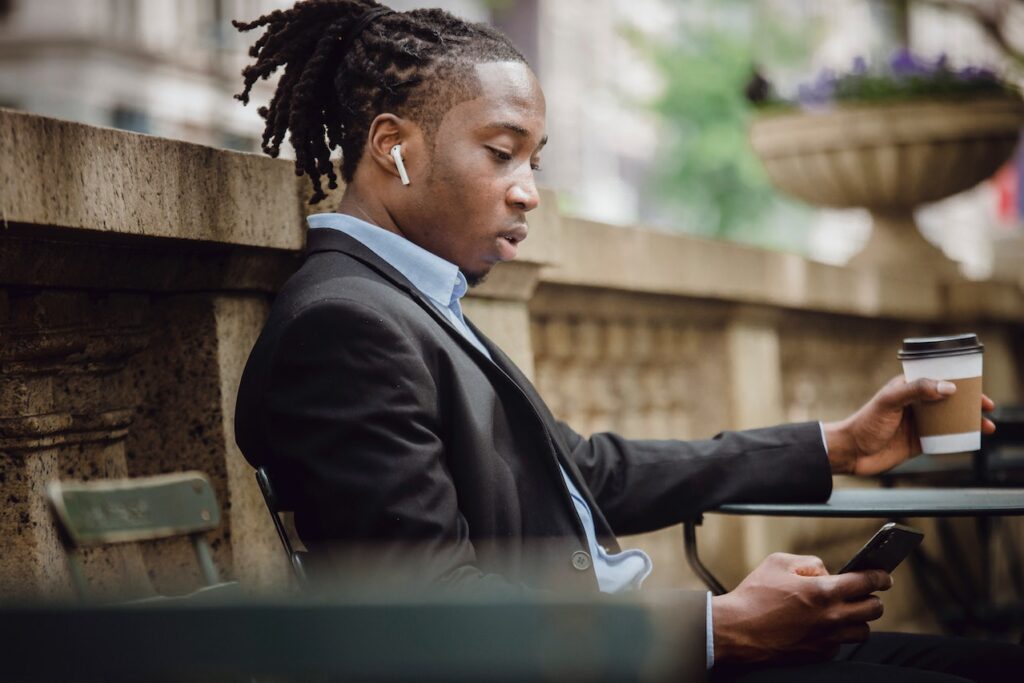 But while video content is popular, the written word is still the most popular form of news media in the UK - even if the rest of the world isn't so keen - so our fingers will remain flitting across a keyboard to produce the content people prefer!
Crucially, we also need to be wary of the importance of the public's need for news they feel they can trust, as well as journalists' need to make content that is trustworthy. To stay on top of this, the content we supply to publishers must be truthful and accurate, being supported by reliable, transparent data, honest opinion and evidence where appropriate.
As well as this, we should also be looking beyond traditional approaches and seize the ever growing opportunities that new media consumption habits represent: As people turn away from traditional news media, they're turning to a wealth of new and growing alternative content producers that should increasingly become targets for our PR endeavours… even if they're not so trustworthy.
Lastly, we shouldn't feel obliged to only offer serious, hard-hitting news stories that cover negative angles. While, from experience, these have typically gained greater media coverage than positive stories, audiences are getting sick of divisive, miserable news and that's turning them away…. Or so they say.