PR. Two simple letters that conjure up all sorts of misconceptions – from boozy 'meetings' to spinning and scheming – that have created a kind of urban legend out of the profession. Some might be right (yes, most of us can only function thanks to a strong coffee in the AM) but there are plenty of confusing ideas out there about how PR and reputation building work.
So we thought we'd debunk some of the biggest myths out there to paint a more accurate picture of what PR is all about.
Myth 1: Any press is good press
The saying goes that any press is good press, but it just isn't true. Nobody wants to be front page of the local paper, caught up in a scandal. That might be slightly dramatic, as more often than not, businesses just find themselves being named in a large feature and that's… it.
It isn't bad, it isn't good – and it certainly isn't doing anything to boost business. Achieving positive, legitimate and valuable press is a result of having a strong message in a relevant publication that's reaching the right audience for you.
Only then can something earn the prestigious title of good press!
Myth 2: Only ex-journalists are in PR
It's true that many PRs start out as freelance journalists, at a news desk or even in broadcast before taking their experience to the other side of the fence. However many PR professionals are graduating and finding jobs in-house PR teams and agencies, cutting out the middle man.
There are benefits to both career paths. Starting out in journalism gives you the opportunity to get a wealth of experience and knowledge of a news room and the demands of the job, while starting out in PR gets your foot in the door sooner and enables you to develop your skills in line with the PR industry, so it's all about establishing what works best for you – rather than what you think you should do.
Take the Carrington team for example. We're a mix of ex-journos and agency alumni, something that we discussed right here on our blog.
Myth 3: PR can't be measured
PR isn't sales, but there are many ways that results can be seen and measured. PR has stepped into the 21st century and is much more sophisticated today than just guesswork and 'column inches'. Paid, earned, shared and owned communication plus much more now play into the overall success of PR efforts – much of which is impossible to track without these new and more impactful measurements.
Gone of the days of AVE (Advertising Value Equivalent), which used to be the main way of measuring PR. Instead, AMEC (International association for the measurement and evaluation of communication) has developed an integrated evaluation framework to help PRs demonstrate the effectiveness of their work, and that's how we communicate our work here at Carrington.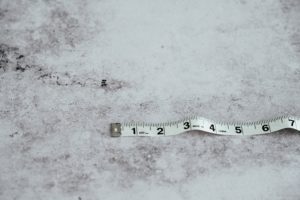 Myth 4: PR is expensive
PR doesn't have to cost a fortune. In fact, it's easily done on a budget with the right preparation and a bit of know-how. Check out our blog for some top tips for creating your own PR strategy in-house.
From charities and startups to large companies, everyone has different needs when it comes to outsourcing PR. Finding an agency that understands your budget and the level of PR you need to get the job done is key – so you don't spend a fortune when you don't need to!
Myth 5: It's all glam
It could be the entertainment industry that's to blame for this one. Notorious characters like Sex and the City's Samantha Jones and Ab Fab's power duo (and style icons) Edina and Patsy have created an illusion of an industry that's fuelled by Bollinger and all about partying with famouses.
Anyone working in PR today (unless you're talking to fashion, luxury and lifestyle PRs in cosmopolitan capitals, that is) will tell you that star-studded events are few and far between and most of your time is spent writing, communicating with clients and the press, and gettin' that coverage. We're fine with that. Mostly…