2019. A year of political drama and every brand possible jumping on memes and topical issues – from climate change to LGBTQ+ rights.
While sometimes these are executed terribly – and even counter company practices, awkwardly enough – it's no secret that corporate Twitter accounts and big business want to show that they're operating ethically and tapping into the psyche of Millenials, Gen X and whatever the next wave of youths are called these days.
PR, marketing and ad campaigns with purpose and a focus on ethics, equality and the environment have been huge drivers of public conversation throughout 2019, and rightly so.
From front page splashes to in-house marketing strategies, the media landscape and what we're consuming has been shaped and moulded by the urgent need to take action to better the planet and society. Not only have the following campaigns fed into doing better for society, but they've also had a healthy amount of covering and interest – as any good PR campaign should.
Burger King's meltdown
Recognising that the plastic toys that come with its kids meals are 'destined to be discarded', the international monarch of burgers decided to do something about it. Customers are being encouraged to drop off any plastic toy at a Burger King restaurant in return for a free kids meal – the toys will then be melted down and recycled. Genius!
Given that transparency is often lacking when it comes to recycling, the company has created an FAQ page which details what happens to the toys, the company's overall plastic policy and a guarantee that its working with reliable and honest local recycling partners so the toys don't end up in landfills. Not only is it a simple and accessible way for people to do a bit of good, but this campaign has positioned Burger King at the forefront of the fast food war on plastic.
Mothercare's honest look at motherhood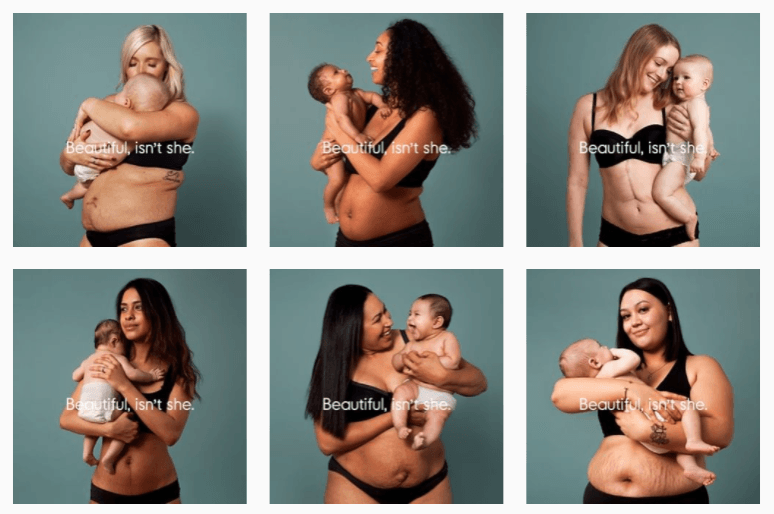 International Women's Day is often full of hits and misses. One campaign that stood out this year was a straightforward yet poignant showcase of the reality of post-pregnancy bodies. #BodyProudMums featured 10 real mums, captured by photographer Sophie Mayanne, who set out to capture the raw and real experience of new mothers. She has previously pledged to never digitally manipulate skin, adding further weight to the campaign and its message.
Mothercare took to Instagram to share the stories of the women in the campaign alongside photos of them with their babies. In a world dominated by filters, photoshop and unrealistic expectations of what women's bodies should look like – even after they've birthed an actual human baby – it was great to see a positive campaign that was inclusive and real.
Sadly, while the campaign was successful and widely praised, it wasn't enough to change the fortunes for the struggling business which closed all of its UK stores just nine months later.
Cadbury's wordless wrapping
Once again proving that simplicity can be powerful, Cadbury's launch of a limited edition bar without wording on the packaging was an impactful way of saying a lot without saying much.
For the first time ever, the iconic confectioner removed all the words from its packaging to raise awareness of loneliness among old people, saying that it has "donated the words" to Age UK following research that revealed around a quarter of a million older people often go a week without speaking a word to anyone.
Putting money where its words were, Cadburys also donated 30p to Age UK for each bar sold to go towards vital support for our aging population. The practice of less equals more is really apparent, and creating an eye catching and tangible campaign that people could interact with pushed home the very real issue of loneliness in the UK that everyone can help with.
Innocent's Bolt from the blue
When was the last time a member of Blue was used to promote a product? Surprisingly, the answer is the year 2019. Innocent is one of the best brands on social media and this was solidified when it recently won 'Best in-house client team' at The Drum Social Buzz Awards 2019. The most iconic example of the team's social savvy this year being its response to sharing its new blue smoothie, Bolt from the blue.
Which incidentally, people didn't think was blue at all. The team would have responded with defeat, but in keeping with the brand's tone, they simply responded with "It's blue." And so, chaos ensued. 1m organic impressions were achieved in a day and it didn't stop there.
That weekend, the team got to arguing with people about the colour of the drink non-stop. Eventually, the thread had over 20 million organic impressions and everyone was debating whether Bolt from the blue was green or blue – gaining huge amounts of attention for a drink that wasn't even on the shelves! Off the back of the social media storm, Innocent launched a pop up Bolt from the blue shop and you may have seen a promotional advert – one with Duncan from actual Blue and another showing one blue thing after another because you know, the drink is blue.
What looks like a PR strategy from day one was in fact a snowball effect of a team using brand tone and timely humour to spark something great.
While all the other campaigns mentioned so far have been carefully thought out and planned, Innocent's greatest achievement this year was a result of quick and clever thinking and £12k (half of the social budget) spent on promoting tweets that were vying for the social media team to be given a pay rise. Excellent.
And finally, as an honorary festive mention, we leave you with just three simple words: Walkers. Mariah. Genius. 
Want to read more of our social media blogs? Click HERE.