Showcasing expertise and raising profiles for Duncan & Toplis
Establishing reputation and brand recognition

SERVICES

PR, SEO, PPC, Social Media
"The Carrington team has become a vital part of our marketing department. Their approach to measuring the impact of their PR campaigns lets us see real return on investment."
Caroline Cleary
Marketing Director, Duncan & Toplis
Results
939 press features in two years

1.6 million coverage views

22,700 extra website visitors

109 new backlinks from press coverage

150% increase in brand searches through Google

83 new referring domains from just one press release
The Brief
We were appointed by one of the UK's top 30 accountancy business, Duncan & Toplis, in 2017 to raise the profile of the business and its sector specialisms across the East Midlands and UK and have remained its marketing partner to date.

After previous unsuccessful agency relationships, the marketing team was looking for a PR and marketing agency that would help them to engage with businesses, promote their events and showcase their team's expertise.
Our Approach
In our first year of working with Duncan & Toplis, we delivered a year-round PR campaign targeted at the owners of small to medium sized businesses across the East Midlands.

We've made the most of the company's wide range of sector specialisms and expertise to secure first class coverage and win prestigious national and regional awards.

By devising engaging press stories and features, we've been able to promote the company's whole range of specialisms – from tax and payroll to HR, probate and business advice: We even managed to get them on the front page of the BBC News website.

We've excelled in securing strong press coverage that support all of their target locations and key sectors, including agriculture, business, construction, education, finance, manufacturing and tourism.

Our relationship with Duncan & Toplis has deepened since we began working together and now we're a trusted and integral part of the company's marketing team.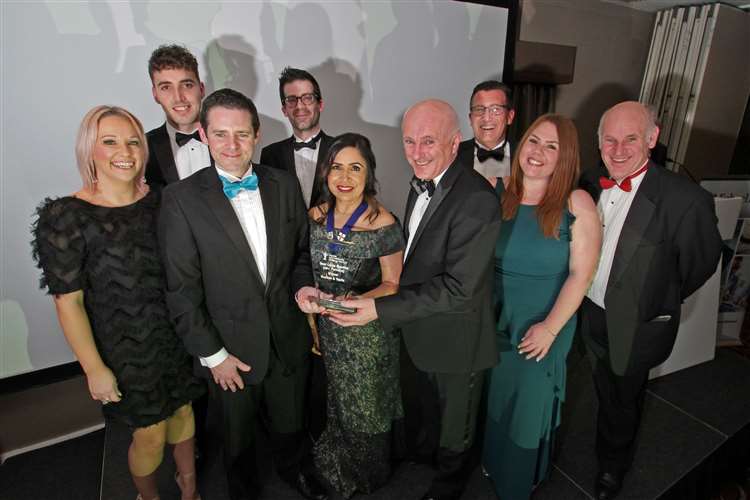 Now, we're also responsible for managing the company's social media platforms, digital marketing, arranging the filming for video marketing campaigns and we're honing Duncan & Toplis' new websites with SEO support.

We've helped to improve internal communications, written reams of text for new websites, delivered campaigns to drive recruitment and secured the company's reputation through crisis communications support.

Duncan & Toplis is one of the East Midlands' oldest, largest and most respected companies and we're very proud of outstanding results we've delivered for them.