By: David Sykes
As it's fresher's week we thought we'd share our experiences of how we got our jobs in PR after we graduated.
It's probably the last thing you'll be thinking of at the moment, but eventually we hope you'll stumble onto this blog post when you inevitably start to think about life after uni.
When we were students (not that long ago) careers services weren't much help at all, so hopefully our stories of how we got into PR and our pearls of wisdom will help you get your foot on the ladder.
Gaby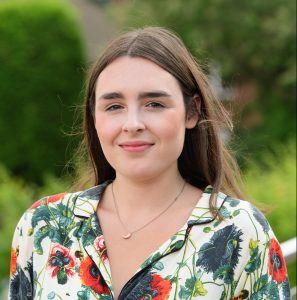 I took a slightly unorthodox route into PR, proving that your undergraduate degree doesn't have to define your career path forever. I've always had a passion for writing and wanted to turn that into profit, however as the decline of newspapers loomed at the time of picking university courses, I graduated from the University of Lincoln with a degree in Law three years later.
Thankfully, I'd kept at writing here and there and did some work experience at Lincolnshire Echo in my third year – prompting me to take a chance and apply for a Masters in Journalism. I was lucky enough to get a full scholarship at Lincoln, found the ideal job in comms half-way through and the rest is history.
Law still helps me from time to time with client work, plus the skills I learned along the way are invaluable, so I definitely don't regret taking a bit more time to get to where I am. Stick to your passion and keep your options open as PR is a diverse and dynamic industry. If I can go from writing wills to fine-tuning a feature, anyone can!
David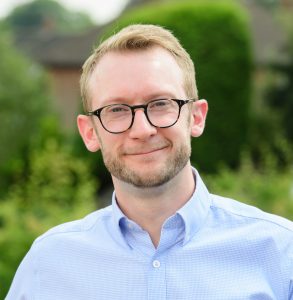 When you start your career, it's easy to think that you're set on one track for life, but in reality there's always cross over between industries. I started out as a journalist and then decided to change career after five years of working in the BBC. After getting a degree in politics and then a masters in TV journalism, I got on the ladder by doing unpaid work experience.
At the time, full-time, permanent contracts at the BBC were like gold dust so the only way of getting a foot through the door was to work your socks off freelancing and hope that eventually, when a job comes around you'll ace the interview.
After a few work experiences, I became good enough to start getting paid as a freelancer and I was quickly able to fill up my diary between three or four different newsrooms across the East Midlands. Eventually, I was able to secure a three month contract at BBC Radio Nottingham which was extended to six months, then extended again and again. I then managed to get a rare 12 month contract at BBC Radio Lincolnshire, where I was finally able to get the continuing contract I'd been working towards, becoming producer of their flagship Breakfast Show.
Eventually, I decided to call it a day (my day started at 3:45am and I'd rarely be home by 2:30pm) so I decided to make a sideways move into the world of PR.
Rob got in touch after another company recommended me and he hired me as an exec while I learned the ropes. Now, I'm an account manager, working sensible shifts and loving my job.
Rob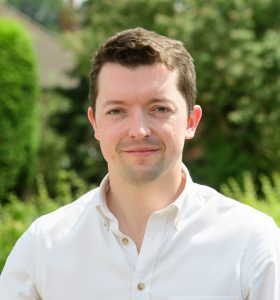 For an employer, it's less about what degree you've done, and more about how strong your portfolio is. Being able to show that you can turn your hand to a wide range of subjects and styles quickly is worth more than in-depth knowledge of one specialist subject. So write for your student news website, contribute to your local newspaper, blog or write wherever you can.
Most importantly, get out there early and build up your work experience as soon as you can. There's no substitute for time spent at an agency, from learning to use industry-leading tools to writing press releases and features on real PR campaigns; things that will make future interviewers sit up and take notice. It's more important than anything you learned in a lecture.
And finally, read up on the agency you're applying to work with – look at their clients and some recent, previous coverage they've achieved – that's an hour's work that will really impress.
Megan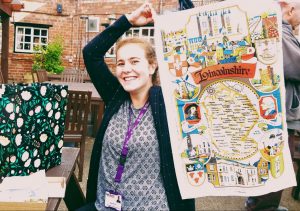 I'm Megan and I was interning at Carrington over the summer. I came to University in Lincoln and studied Journalism and PR. I ended up preferring PR to Journalism so after I finished Uni in May and before I was planning to move back to my hometown, I set my LinkedIn profile to "Open to job offers". I was then contacted by Rob and a week later I started at Carrington!
I would say work experience is the most important factor in getting a job in PR – you can only learn so much by sitting in lectures – get out there and get involved in an agency or a business. I did volunteer PR work throughout my time at University at Cygnet PR, the University of Lincoln's student-led PR agency, becoming Vice-President in my final year. A general passion for all things PR helps too – keep up-to-date with the latest news and think about the PR behind the news – you'll get used to seeing a headline and thinking "Oh God, I bet their comms team is having a nightmare!"
I had a great time during my internship with Carrington, and before I'd even finished my two months with the company, the experience had helped me secure a full time job as a marketing assistant in my hometown.