Shortly before Highfield Farm celebrated its 100th anniversary, they got in touch for help promoting the milestone and their new double-decker glamping venture.
As a family-run farm in the Lincolnshire Wolds, it was important that our support was cost effective and efficient, so we agreed to prepare a press release and pitch this to their target audience through the media.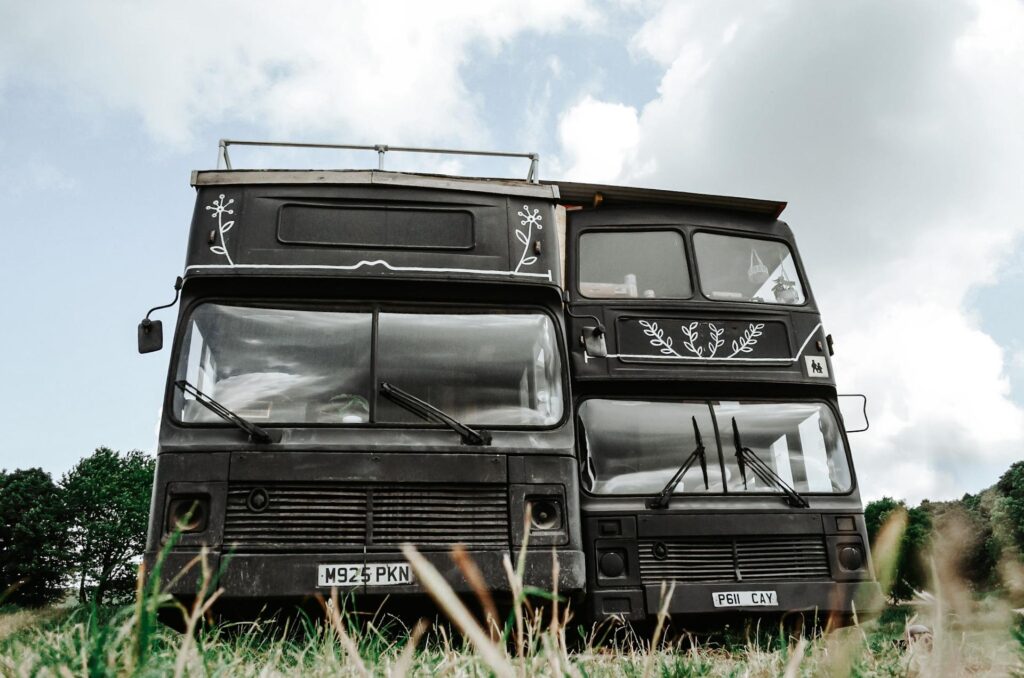 How to reach 113k people with one press release
Press releases are something of a bread-and-butter of PR; ready-to-use press articles that we can supply to journalists so they have everything they need to run a story. Sometimes, these get published verbatim, but journalists often prefer to rewrite or edit the content to make their articles unique and tailored for their readers.
There's an art to creating a good, creative press release that catches the attention of journalists. We also need to make sure that all the important points our client wants to communicate are central to the story.
In this case, that essential element was the new glamping business which we combined with the anniversary story so that both aspects supported the interest of the other.
Pitching to target media
With information and amazing images supplied by the client, we quickly had the press release ready and could focus the bulk of our attention on the pitching process.
We researched a long list of target publications and journalists that could help us reach the right audiences and fired it out with emails and phone calls to help it get noticed. We made use of long standing contacts, plus a few new ones, and we quickly saw fantastic results.
Some publications ran our story in full, others made it longer or shorter and some wrote articles themselves based on the press release. Some publications asked for interviews with the family for background, which we happily arranged, briefing our client so they felt confident in speaking to the journalists directly. We also arranged a broadcast interview with BBC Radio Lincolnshire who sent a reporter to the farm, reporting live from the scene and covering several aspects of the story.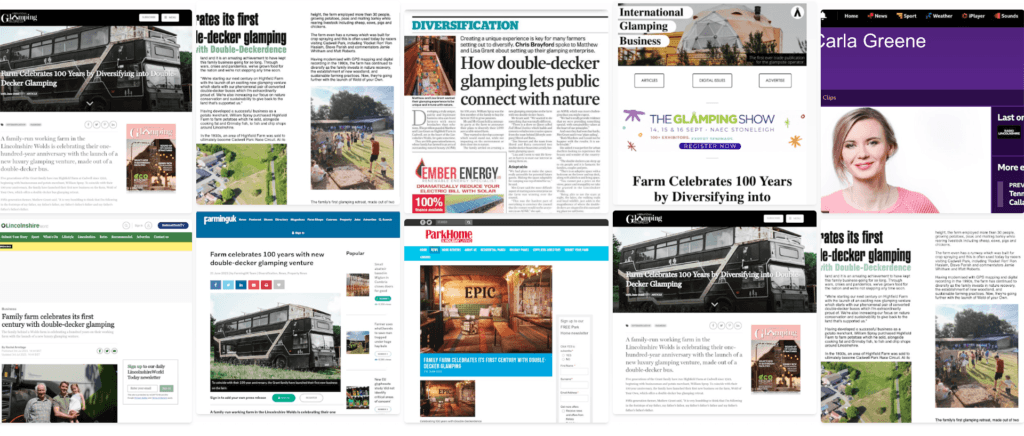 Results worth celebrating
In total, this simple, cost-effective campaign secured eight items of terrific media coverage, including Farmers Guardian, International Glamping Business, Farming Monthly, BBC Radio Lincolnshire and Lincolnshire World, reaching an estimated 113,000 people.
"From start to finish working with Carrington Communications was a pleasure! The team was efficient, supportive and informative, they provided support and guidance where necessary. We are delighted with the results they have achieved for us and will not hesitate to use them again for future and ongoing projects."

Lisa Jayne Grant, co-owner of Highfield Farm and Wold of Your Own
You can find out all about Wold of Your Own at Highfield Farm and its amazing double decker bus glamping retreat at woldofyourown.co.uk.
And if you'd like us to support your business too, get in touch!