Who doesn't enjoy an April Fools' prank? Over the years, the day has become a staple in big brand marketing campaigns, and for those living in the normal 21st century, April Fools' pranks are virtually unavoidable – whether you're scrolling through social media, listening to the news or reading your daily over breakfast.
Thanks to more big brands having creative in-house teams or working closely alongside innovative agencies, year-on-year we're seeing businesses capitalising on the event. And with brands having a strong presence on social media, the process of setting up an elaborate joke and fooling millions of people has never been easier.
April fools jokes aren't just a fun distraction for a bored social media manager however; there can be a real value in putting in the effort: Research from The Drum suggests 86% of people in the UK think humour is one of the best ways a company can connect with them, and 68% say they think April Fools' campaigns are funny.
If done right, a cleverly designed PR stunt can significantly increase social engagement and brand awareness, whilst also entertaining your audience – having a hugely positive impact on your business.
Here's our top 10 favourite April Fools' day PR campaigns in more recent years:
1. Virgin Atlantic
Is it a bird, is it a plane? The airline's clever PR stunt from 2019 unveiled new flight technology, their new Dreambird 1417 – cleverly dubbed 'flap energy'.
The concept; the world's first aircraft with flappable wings; claimed to have stemmed from Richard Branson's early childhood dream of flying like a bird, thus – the flap-energy plane was born.
2. McDonalds
A personal favourite of ours, the fast-food chain got audiences excited by unleashing their 'milkshake sauce pots'.
It was branded as the perfect condiment for customers who enjoy dipping their fries in strawberry, chocolate and vanilla milkshakes!
We hate to admit, this sounds like a fantastic idea (not gross at all).
3. Marmite & Vaseline mash-up
Back in 2009, Marmite's USP slogan 'love it or hate' took to the extreme. Teaming up with Vaseline, the brands launched a lip balm infused with the classic marmite flavour.
As predicted, many fans loved the idea and many were horrified – once again dividing the nation.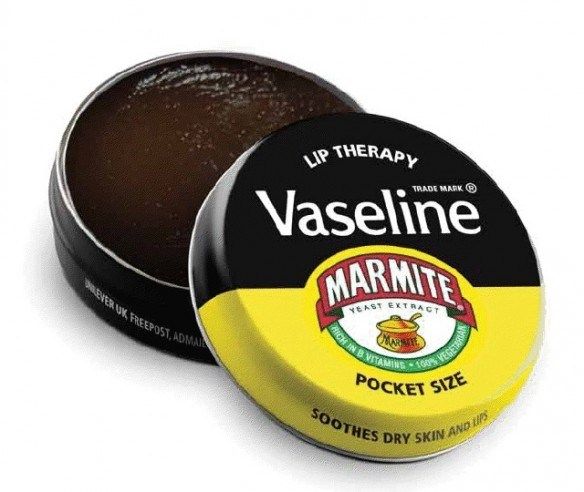 4. Google
One of the biggest names on the internet, Googles' approach to April Fools' is slightly different to most; opting to celebrate the day rather than tricking people.
In 2018 Waldo (or Wally as we call him in the UK) made an appearance on Google Maps – inviting fans to find him on a scavenger hunt. A fun, interactive and creative way to celebrate the humorous day!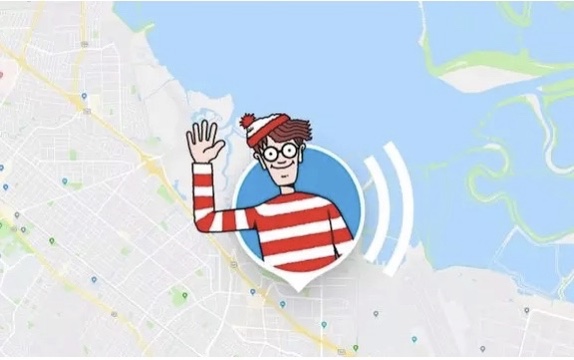 5. Amazon
Amazon really got some tails wagging (quite literally) last year, when it's popular original series, 'The Boys' witnessed an interesting makeover.
Taking to instagram, the online retailer announced a doggy spin-off show, aptly named 'The Good Boys'. This is one of those pranks we wish was real!
6. Tinder
Anyone who's used this dating app will understand the concept of 'height catfishing' where your date is a little shorter than their profile leads you to believe.
Promising to bring some honesty back into dating, Tinder's new 'height verification method' in 2019 aimed to stop those who may have exaggerated their height.
In their own words, "bringing truthfulness back into the world of online dating".
7. Fiat
In 2019, Fiat unveiled their brand new car model, the Panda Hawaii. Inspired by the UK sitcom The Inbetweeners, the car is a tribute to the infamous Cinquecento model, (Simons embarrassingly uncool first car) and features a pre-dented, distinctive red door and a cassette player.
What more could you want? Actually, I think we'd rather take the bus.
8. Australia
Let's face it, the Australian tourist board isn't short on content to advertise the country, but in 2019 they posted an adorable 'fact' about one of its most famous animals.
Get me a ticket to Australia now!
9. Maryland Cookies
A traditional favourite for PR and marketing teams is the fake product launch; creating a product which seems just real enough to make people second guess themselves.
In 2019, Maryland unveiled the limited edition avocado chip cookie… thankfully, it was so limited edition, none were actually made.
We hope you enjoyed our top 10 April Fools' Day jokes from companies around the world.
If you'd like help with your PR, social media or digital marketing, get in touch – especially if you'd like to plan an April Fools' Day prank for 2022!