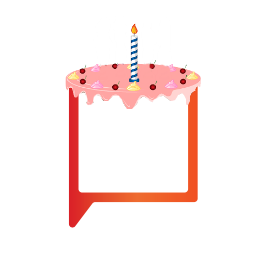 Happy birthday Carrington!
One year ago, Carrington Communications had one member of staff, one client, and one office chair in a tiny village in the middle of the Lincolnshire Wolds.
It may not sound like the most flashy of starts, but the company has rapidly grown over the course of 2017.
We now provide PR, comms and digital marketing services for a wide range of companies across Lincolnshire and beyond.
We now have more than a dozen clients including everything from a major accountancy firm to a company selling agricultural fertiliser.
We've helped our clients get in The Times, The Today Programme, BBC News, ITN and Channel 4 News as well as a raft of trade magazines, blogs, local media and social media.
We now have a new recruit – me – I've come to Carrington Communications after five years of working as a BBC journalist at newsrooms across the East Midlands.
Next year, we take another big step forward: We have a new office!
So while we pack our boxes at our office in that tiny village in the Lincolnshire Wolds, we'll be very happy how far things have come and we're looking forward to another year of exciting news ahead of us.
We're also on the lookout for someone else to join the team in 2018 – you can find out more about that in our jobs section.